12 Days of Christmas: MASH – Death Takes a Holiday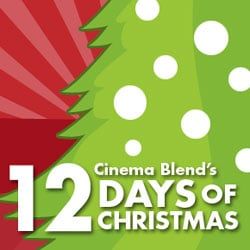 It's time to celebrate the Christmas/ Chanukah/ Kwanza/ Festivus Holiday season, so all around Cinema Blend we're enjoying Twelve Days of Christmas. Yes, we know traditionally the "12 days" start with Christmas, but we plan on being celebrated out by that time, so we're pushing the twelve days leading up to the holiday.
Here in Blend Television we're celebrating by counting down our some of our all time favorite holiday episodes, in an effort to boost your Christmas spirit. These aren't the 12 best out there by any means, just twelve of our favorites. Some of them you might enjoy like we do. Others you might want to check out for the first time. So without further ado:
On the fifth day of Christmas, my true love gave to me…
This episode, which first aired Dec. 15, 1980, is both poignant and funny, but mostly poignant. As Father Mulcahy rallies the 4077th to organize a Christmas party for the orphans, B.J. is determined to make sure one family doesn't remember December 25th as the day they lost their husband and father.
As B.J., Hawkeye and Margaret struggle to keep their patient alive for a few more hours, Charles honors his family tradition by delivering goodies to a nearby Korean family. Imagine his shock when he learns those goodies are worth far more on the black market than in their tummies.
Once again, MASH delivers a touching episode that tugs at your heartstrings while putting everything in perspective. No wonder the series continues to enthrall us year after year, even though we know all the lines by heart.
Your Daily Blend of Entertainment News