Jersey Shore Family Vacation's Pauly D Channeled The Beastie Boys To Give Relationship Advice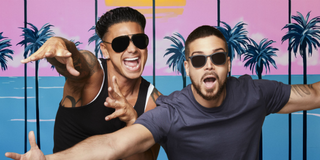 Warning! The following contains spoilers for the latest episode of Jersey Shore Family Vacation! Read at your own risk!
Jersey Shore Family Vacation picked up with the premiere's cliffhanger drama, where Ronnie revealed his baby mama Jen Harley is keeping his daughter from them when they fight. The cast tried to help and offer advice, especially Pauly D, who had been through a similar custody battle with his daughter not that long ago. Although Pauly encouraged Ronnie to go speak to a lawyer about joint custody, it seemed as though his advice fell upon deaf ears. Upset with the situation, Pauly addressed the group in a rather serious matter, but accidentally channeled The Beastie Boys in the process:
The Jersey Shore Family Vacation cast tried to hold it together, but that lasted all of two seconds as Vinny began to sing "(You Gotta) Fight For Your Right (To Party)." Pauly, who was actually being completely serious for a change, tried to get things back to a serious note. Soon, even he was cracking jokes at how his moment ended up being an homage to Licensed To Ill. Pauly wasn't completely innocent in the situation, of course, as Vinny noted it wouldn't have been so bad had he not delivered the advice to the exact rhythm of the song.
Even months later, the cast is still making light of the moment. Vinny, who has always been the first to hype up a Pauly D moment, had to put his bestie on blast after watching the moment again during Jersey Shore Family Vacation:
The cast's reaction may have been a bit insensitive given what Ronnie was going through, although it goes without saying everyone on Jersey Shore Family Vacation needed a laugh after a look inside the relationship of Jen and Ronnie. Unfortunately, that situation is confirmed to get worse before it gets any better, so we can hope the cast gets a few more opportunities to laugh before things get even more serious.
If there is any good news to Ronnie's situation, it's that none of the Jersey Shore Family Vacation cast seems to have a problem with making light of it on social media. That might be because things have smoothed over in Ronnie and Jen's relationship as of late, or perhaps Ronnie has decided to take Pauly's advice and look into a custody agreement with Jen. There's also a chance the rest of the cast is just throwing up their hands at this point and having a laugh at Pauly's moment because that joke got more mileage than the actual advice:
Jersey Shore Family Vacation airs Thursdays on MTV at 8:00 p.m. ET. There's plenty of other television popping up while this wild Season 2 unfolds, so be sure to visit our summer and fall premiere guide to see what else is on the way.
Your Daily Blend of Entertainment News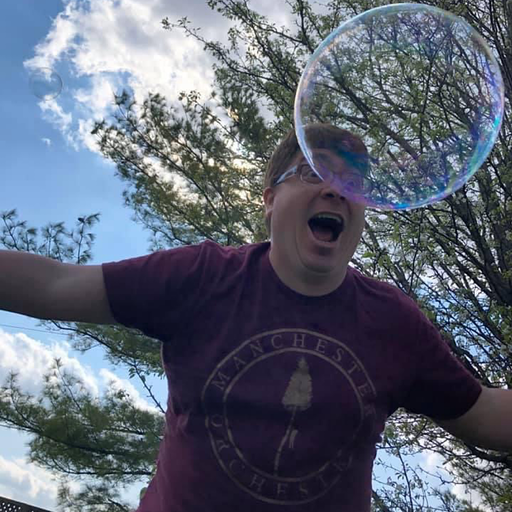 I like good television but also reality television. His day largely consists of balancing his workload between reporting on the latest and greatest news in Star Trek and other sci-fi, as well as 90 Day Fiancé, WWE, Big Brother, and more.