Grey's Anatomy Fans Aren't Happy About Meredith's Fraud Twist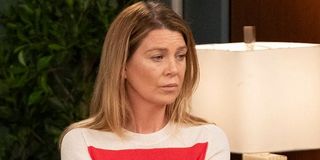 Warning! The following contains spoilers for Grey's Anatomy's "Drawn to the Blood." Read at your own risk!
Meredith's little insurance loophole has been discovered, and now there's some big consequences being handed down ahead of the Season 15 finale. Unfortunately, Meredith isn't the one seeing repercussions for what happened, as DeLuca swept in at the last minute to take responsibility for the insurance fraud and told Bailey he was the person behind it all. Meredith was trapped in the hyperbaric chamber when DeLuca told her what happened, and couldn't escape to clear things up.
Which is a pretty big deal because DeLuca's job is on the line, and he's looking at some prison time as well. Meanwhile, Grey's Anatomy fans are curious as to how this even happened in the first place, and are wondering why Meredith had to commit insurance fraud.
It's a good point. Meredith could've sold off some shares to the hospital if she really wanted to help that family of undocumented immigrants rather than putting down Ellis' name so the family could use her insurance. Now, it's time to pay the price and DeLuca is ready to spend some time behind bars all for love. Much respect to the Grey's Anatomy character for the move, especially when Mer said she's terrified by his confession that he loves her.
Of course, surgeries aren't cheap so maybe Meredith simply didn't have the available cash to cover the surgery needed. That would be a valid excuse, except long-time Grey's Anatomy fans are here bringing up that there was once a time the ABC series was handing out free surgeries like candy at grandma's.
Now someone is going to have to pay the price for this fraud, and right now, folks aren't too happy. Sure, DeLuca taking the fall is a huge act of love, but Meredith is going to be crushed by the guilt of him sacrificing his career and freedom for something she did. She could take the rap, of course, but does anyone believe Grey's Anatomy is going to send Ellen Pompeo's character down like that?
It's gearing up to be a lose-lose situation for Grey's Anatomy fans, and some are having a harder time coping than others. There's only one more episode in the season to clear all this up (and boost the ratings), and as of right now, it doesn't look like it's going to happen.
Then there's the folks who are mainly just upset that Meredith and DeLuca are being driven apart. As awesome as it was that he was willing to put everything on the line for her, this story isn't going to end happily ever after if he confesses his "crime" to the cops.
If there is any silver lining, it appears the hospital is about to be slammed by a big accident on the highway. Heavy fog ended up causing what sounded like a multi-car crash that Owen and Levi are both involved in. There's also Teddy, who seems to be in labor in traffic behind that pile-up. Basically, fans should prepare to be stressed out because things are going to get wild but also maybe a bit hilarious?
Will Meredith step up and take responsibility so DeLuca won't have to? Audiences will find out the answers to that and more as Grey's Anatomy's season finale airs on ABC Thursday, May 16 at 9:00 p.m. ET. Stick with CinemaBlend in the meantime for more on the series and other television news.
Your Daily Blend of Entertainment News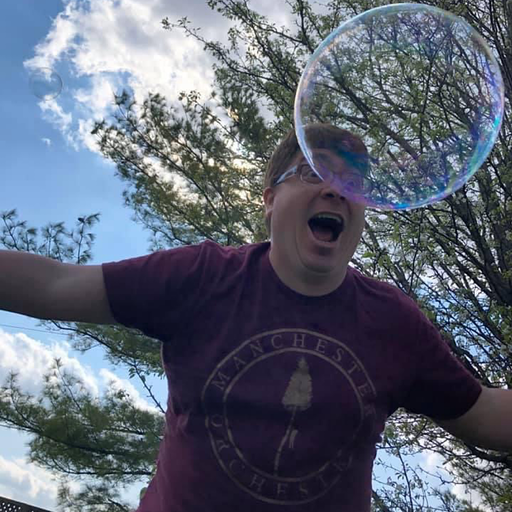 Mick contains multitudes and balances his time reporting on big happenings in the world of Star Trek, the WWE, reality television, and other sci-fi shows.