Disney+'s Theme Park Docu-series The Imagineering Story Took Many Years To Come Together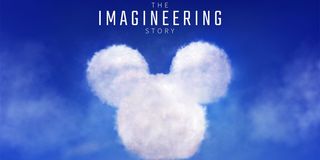 CinemaBlend participates in affiliate programs with various companies. We may earn commission when you click on or make purchases via links.
It seems like we've been waiting forever for Disney+. It's been more than two years since it was officially confirmed that Disney would be launching its own streaming service. It's been a year since it had a name. After all of this waiting it is finally here, but if you think you've been waiting a long time, it's nothing compared to how long Leslie Iwerks has been working on the The Imagineering Story. It has been in development since 2012.
Disney+ is now live and one of the original series that debuted on day one is The Imagineering Story, a documentary series about Walt Disney Imagineering, the division of The Walt Disney Company responsible for creating all the breathtaking attractions and illusions at theme parks like Disneyland and Walt Disney World. You can check it out yourself with a 7-day free trial of Disney+ with this link.
I recently had the opportunity to speak with producer and director of The Imagineering Story, Leslie Iwerks. While many of us grew up with Disney, few can match her credentials, she's the grandaughter of the man who first animated Mickey Mouse Ub Iwerks, who also worked inside Imagineering, with his son, and Leslie's father, Don Iwerks.
I asked Leslie Iwerks where the idea for a documentary on Walt Disney Imagineering (WDI) came from, and she told me that it all started when she screened one her previous documentaries, about Pixar, for the team at Imagineering. According to Iwerks...
Leslie Iwerks 5-year Mission
From there, Leslie Iwerks and Marty Sklar began to work on turning this off-hand comment into an actual project. Initially the plan was for a simple documentary film, but when Iwerks presented her plan to Disney, things took a serious turn and it all became a much bigger project.
And thus began Leslie Iwerks', and her documentary film company Iwerks & Co.'s, 5-year journey visiting Disney theme parks and interviewing Imagineers. Or, as any fan of Disneyland would call it, a dream job. She watched Disney's newest theme park, Shanghai Disneyland, basically from the dirt to completion. She interviewed iconic names like Bob Gurr and Rolly Crump.
Needless to say, in five years, she compiled a massive amount of content concerning both the history of Imagineering as well as behind the scenes looks at classic attractions.
And Then What?
What's most remarkable about the fact that Leslie Iwerks was commissioned to spend five years on the road simply documenting anything and everything about Walt Disney Imagineering is that, at the time, there was no specific plan for what to do with the material Iwerks put together.
Initially, The Imagineering Story started life as a single documentary film, and not a long one, but Iwerks herself decided to move forward on a much longer version because there was simply too much good material.
I can't even imagine what a 90-minute version of The Imagineering Story would look like. I've had a chance to see the first two episodes, just over two hours of material, and it barely scratches the service of what Imagineering is. Every minute feels like vital information.
What I can say having seen those first two episodes, is that The Imagineering Story is a show that is not to be missed by anybody who considers themselves a fan of Disney Parks. The show is both a retrospective look at the high and lows of Walt Disney Imagineering, as well as a look behind the scenes into places that the general public never gets to go.
From Movie To Series
It seems that, after everybody saw the 90-minute version of The Imagineering Story, they all realized that the film needed more time to tell its story. Leslie Iwerks was asked to present her six hour cut and everybody loved it. This actually led to even more information, interviews, and stories which helped fill out what everybody now knew was going to be a television series.
And it wasn't just the good stuff. Leslie Iwerks told me that the President of Walt Disney Imagineering wanted to be sure the series was a complete story, showing all the wrong turns as well as the right ones.
While Disney today is a massive company, it's own entertainment empire, that's a fairly modern situation. Once upon a time, Disney was just another media company, a movie studio that had ups and downs, and a theme park company that went through the same cycles. While today it seems like Disney's theme parks are always working on the next big thing, there have also been times when the division was almost completely abandoned.
While most Disney theme parks have been nothing but huge success stories, there are exceptions. Disneyland Paris, originally called EuroDisney, has been a struggle since day one. One assumes there will be a significant amount of time in The Imagineering Story dedicated to the difficult project.
The Birth Of Disney+
Of course, once the TV series version of the documentary had been settled upon, the question became what to do with it. Luckily, about the time that The Imagineering Story was being turned into a series, Leslie Iwerks was being clued in about a new streaming platform that would be perfect for a show like this.
And really, where else would be better for a series all about Disney's theme parks than a streaming service dedicated to Disney? The theme parks are as important to the name Disney as any animated classic film. After all the time and work that went into make The Imagineering Story happen, it's timing was somehow perfect.
Of everything I've seen of Disney+'s launch day lineup (which, full disclosure, does not include The Mandalorian) The Imagineering Story is the best new series on the platform. It's the most "must watch" of anything you'll find on day one. I certainly can't wait to see the rest of the series. Now I'm really wishing binge watching was an option.
Content Producer/Theme Park Beat
CinemaBlend's resident theme park junkie and amateur Disney historian. Armchair Imagineer. Epcot Stan. Future Club 33 Member.
Your Daily Blend of Entertainment News
Thank you for signing up to CinemaBlend. You will receive a verification email shortly.
There was a problem. Please refresh the page and try again.