Jeopardy! The Greatest Of All Time Winner Was Decided With An Absolute Nail-Biter Finale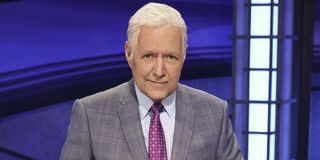 Warning! The following contains spoilers to the final episode of Jeopardy! The Greatest of All Time tournament. Read at your own risk!
The Jeopardy! Greatest of All Time tournament has reached an end, and while that revelation may spoil who won the big match up, the finale couldn't have been more epic. For those who have been keeping tabs, yes, Ken Jennings did obtain the title as the Jeopardy! GOAT, but it only happened after one of the most epic Final Jeopardy rounds the show has had in quite some time.
Throughout most of the night, it looked like Ken Jennings might walk across the finish line with the victory. He had doubled his money twice in the first game with a Daily Double and Final Jeopardy, and ended game one with about a 15,000 point separation between himself and James Holzhauer. Sorry to say but the lovable Brad Rutter was once again a non-factor this night, and, as has been the trend, got unlucky with a Daily Double that zeroed out his total for the first match.
James Holzhauer continued to gain ground, but Ken Jennings kept getting answers and maintaining the sizable lead he achieved in the first match in game two. That all changed in the late game of round two when Holzhauer doubled his point total by a hefty 20,000. All of a sudden, the gap between the two was much shorter, though Jennings still had the lead. Provided he wagered enough in the Final Jeopardy, he would be the GOAT. It was then that things got crazy.
With James Holzhauer capable of overtaking him with an all-out wager, Ken Jennings bet absolutely nothing in Final Jeopardy. He ended up with the right answer, and the knowledge that if he were to win the championship that day, it would be because Holzhauer got the wrong answer. Holzhauer went all-in for the win, and, in a shocking turn of events, ended up getting it wrong.
It was a mind-boggling moment that may just go down as the greatest game show twist of all time. The old guard defeated the young blood, and he did it while leaving a chance for James Holzhauer to stay in the match. It may not have been the best game strategy, but it certainly did make Jennings' new title as the Greatest Of All Time feel a lot more valid. Jennings adapted, played his heart out, and came through when it mattered, and he earned that $1 million.
Of course, I think a case could be made for a rematch between these three down the stretch. James Holzhauer got a really unlucky break in only getting a couple of Daily Doubles, and Brad Rutter was just unlucky in general. Would the same thing happen if these three met again for another seven games? ABC would love to find out, though Alex Trebek said during the match it would likely be the only time these three would go head-to-head on Jeopardy! If these guys do face off again, it may not be on the trivia show.
Related: Jeopardy's GOAT Players Brad Rutter And Ken Jennings Reveal What Happened That Time Alex Trebek Hosted Pantsless
Do you think Ken Jennings would win again if Jeopardy! The Greatest Of All Time did another run? Share your thoughts in the comments and be sure to continue to follow CinemaBlend for all the latest in movie and television news.
Your Daily Blend of Entertainment News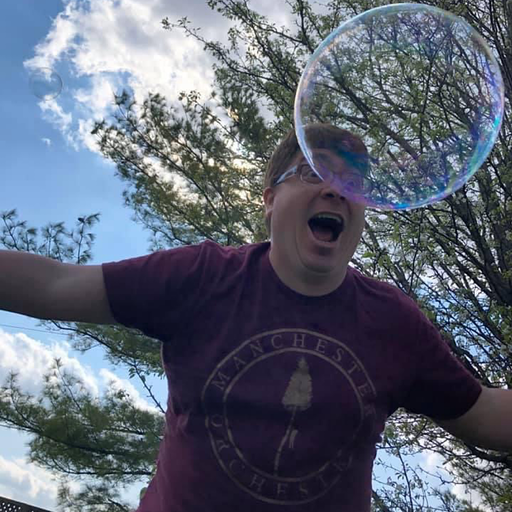 Mick contains multitudes and balances his time reporting on big happenings in the world of Star Trek, the WWE, reality television, and other sci-fi shows.