Why Hamilton's Daveed Diggs Won't Be Rapping On Snowpiercer Anytime Soon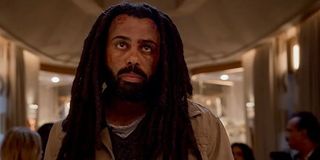 Daveed's Diggs' respective characters in Hamilton and Snowpiercer have one similarity: they're all about starting a revolution. Andre Layton goes about things a bit differently than Marquis de Lafayette and Thomas Jefferson, especially in regards to Hamilton, in that he talks with his fists and sharp mind as opposed to song lyrics.
Layton does have a sharp tongue, to be sure, but he only used it for cutting remarks and inspiring people in Season 1 of Snowpiercer. He's not much of a rapper that we've seen so far, and per my recent conversation with showrunner Graeme Manson, audiences shouldn't expect to see Daveed Diggs' character laying out any hip-hop verses anytime soon. In Manson's words:
It's an answer I was expecting, though there's no denying that Snowpiercer offers some narrative avenues for Andre Layton to be a less-serious version of himself, such as dream sequences, Kronole-induced nightmares, or that trippy mirrored car. All it would take is a train car with a karaoke machine in it for the Snowpiercer character to reveal his lighter side. Unfortunately, Graeme Manson has confirmed nothing like that is on the table for what has been completed for Season 2, so expect Layton to keep things on a serious tip going forward.
With that being said, Graeme Manson did say Snowpiercer has some singing-related surprises for audiences up ahead. Similar to the performance of Frank Ocean's "Bad Religion" in Season 1, it sounds like there may be more stuff in that vein on the way in the already green-lit (and mostly filmed) Season 2. According to the showrunner:
Sad to hear Snowpiercer won't utilize the singing abilities of Daveed Diggs, who has seen renewed popularity after Hamilton recently debuted on Disney+. It's completely understandable, howeve, given the actor's past comments on being typecast as his Hamilton characters. Andre Layton is very far removed from those stage iterations of historical figures, minus the whole part about being a revolutionary that's integral to sparking change within their respective communities. The role of Layton provides an opportunity for audiences to see Diggs further expanding his range as an actor outside of the uber-famous Broadway musical.
It is definitely cool to know that Snowpiercer will continue to showcase musical moments with other actors throughout the series. It's also a bit surprising, considering there weren't a lot of reasons for song-and-dance sequences throughout Season 1. With things possibly getting even darker with Mr. Wilford's arrival ahead of Season 2, will Sean Bean's character give the Tail and Third something to sing about, or will it be Ruth and First singing his praises?
Snowpiercer Season 2 is currently in development, and Season 1 is available via TNT's website and on-demand services. Continue to stick with CinemaBlend for more on the show, and more news happening in the world of television and movies.
Your Daily Blend of Entertainment News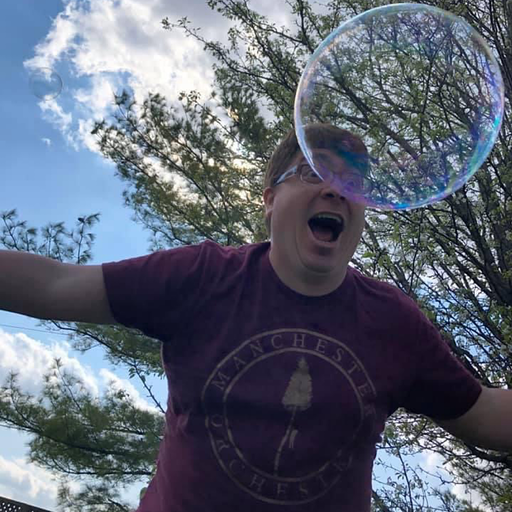 I like good television but also reality television. His day largely consists of balancing his workload between reporting on the latest and greatest news in Star Trek and other sci-fi, as well as 90 Day Fiancé, WWE, Big Brother, and more.