How America's Got Talent's Kenan Thompson And Kelly Clarkson Prove The Judging Needs To Change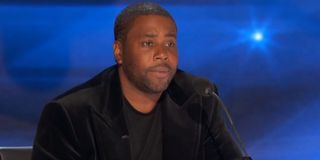 Warning! The following contains spoilers for America's Got Talent's live show that aired Tuesday, August 18. Read at your own risk!
America's Got Talent was in a rough spot when Simon Cowell went down for the count, but thankfully, it seems there's no shortage of famous people willing to hop in and substitute for him. The past two weeks have brought on Kelly Clarkson and Kenan Thompson to fill in and judge, and their appearances proved to me that the judging needs to change going forward.
Obviously Kelly Clarkson and Kenan Thompson are new to the America's Got Talent experience, although one wouldn't know it from the ways they contributed to the show. Clarkson has some experience in giving notes from The Voice, and Thompson has done some guest spots on The Masked Singer. Even so, AGT can be a different beast. I was ready to forgive any mistakes the two may have made, especially given the context of live shows, but so far I daresay they've out-judged the current judges of Season 15.
I appreciate Howie Mandel, Heidi Klum, Sofia Vergara, and even Simon Cowell, but their judging this season on America's Got Talent has felt uninspired in comparison. I've watched the show long enough to know Mandel has a soft spot for stand-up comedy, Cowell is constantly impressed by magic, and kids are definitely judged to a lower standard than other adults. Whether it's intentional or not, these judges see a lot of the same acts this season and tend to say the same thing.
And one thing I realized I never heard from these previous judges before are actual notes on how to improve their performance. Kenan Thompson did that for a few acts tonight, and frankly, he was on point with his advice. It meant a lot more for me as a viewer for Thompson to recognize the things I saw, and actively offer notes to help these competitors compared to what I may usually hear from Simon Cowell, who rarely says more than whether or not the performance was better or worse than the last time he'd seen the act.
Then there's the unhelpful commentary, which I think you often hear this season from Sofia Vergara. She's not the first America's Got Talent judge to offer optimism even in the face of an arguably atrocious act, but she rarely offers any commentary on anything beyond that she liked or didn't like the act. It's valuable during the auditions because Vergara's opinion does matter, but during live shows that criticism doesn't help the folks at home make a decision.
Kelly Clarkson and Kenan Thompson's commentary helped me solidify my thoughts on some contestants, and I think America's Got Talent could take some notes on the value of their judging styles. We don't need the judges to tell us what to think, but it wouldn't hurt to hear what they think is top-notch, and what acts could be better.
Are you a fan of the guest judges of America's Got Talent so far? Let us know in the comments, and tune in for the results show on NBC Wednesday, August 19 at 8:00 p.m. ET. Continue to stick with CinemaBlend for all the latest happening in television and movies.
Your Daily Blend of Entertainment News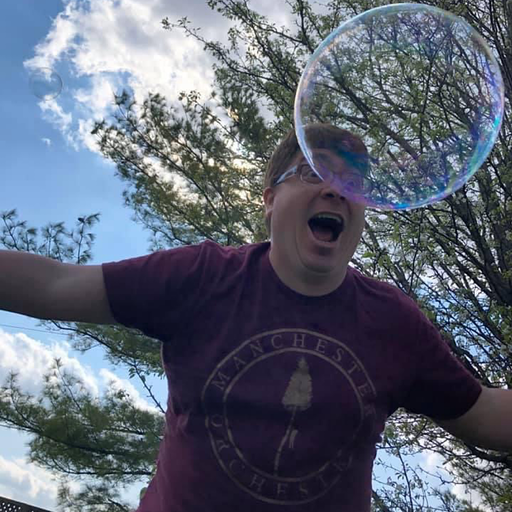 I like good television but also reality television. His day largely consists of balancing his workload between reporting on the latest and greatest news in Star Trek and other sci-fi, as well as 90 Day Fiancé, WWE, Big Brother, and more.