BET Announces Its First Trans Non-Binary Host And Executive Producer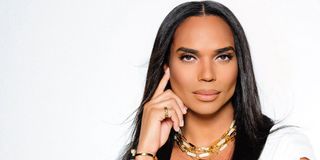 BET is a well-known leader in entertainment for the African-American audience. While their target audience is African-American, BET's content across the board celebrates diversity featuring talent and stories of various ethnicities, socioeconomic backgrounds, races, gender identities, and more. BET has recently announced its very first trans non-binary host and executive producer.
Celebrity blogger and brand B. Scott is set to host and produce Twenties The After Show, which begins production this spring. It will air after Season 2 episodes of Twenties, which follows a queer Black girl casing her screenwriting dreams in Los Angeles. Here is what B. Scott shared of their new position at BET:
B. Scott is proud to make history and help the network move toward a more inclusive future. I already love their candor. While BET values inclusion, the network was launched in 1980 and the show Twenties, which first aired in 2020, became BET's first GLAAD Media Award for a series nomination.
When it comes to inclusion and representation, there is always learning to be done and improvements to be made. It's exciting to see a network doing the work and making this a priority. BET President Scott Mills shared the following statement:
As Scott Mills mentioned, host and executive producer of Twenties The After Show is not B. Scott's first gig at BET. They appeared on 106 and Park and judged the Rip the Runway competition in 2012 and hosted the Style Stage Red Carpet for 2013's BET Awards.
On Twenties The After Show, B. Scott will provide candid commentary and insight into the journeys of various Twenties characters, identify key themes of each episode, and highlight Black LGBTQ+ voices. It's sure to be a good time that fans will not want to miss. For those who need to unpack what went down after every episode, now you can! For more amazing BET content, make sure you're watching Tyler Perry's The Oval.
Obsessed with Hamilton and most things Disney. Gets too attached to TV show characters. Loves a good thriller, but will only tolerate so much blood.
Your Daily Blend of Entertainment News
Thank you for signing up to CinemaBlend. You will receive a verification email shortly.
There was a problem. Please refresh the page and try again.