Bombshells From Demi Lovato Documentary Include Overdose Details, Rape During Time At Disney And More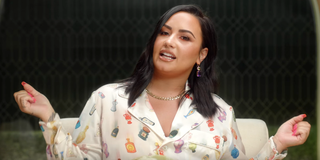 Demi Lovato has been pretty open in recent years when it comes to her struggles with addiction, body image, eating disorders, and more. Most of that, of course, has been due to the very public nature of her life, which would make it very hard to keep a lot of those issue completely private. Such was the case with Lovato's 2018 overdose, which shocked many of her fans, and now the pop star has dropped a lot of bombshells about that, as well as several other events in her life in a new docuseries, Demi Lovato: Dancing With the Devil.
The four-part docuseries debuted as the opening event at the SXSW festival recently, and is set to debut on Lovato's YouTube channel on March 23. Demi Lovato: Dancing With the Devil (via The Daily Beast) began life as a documentary which was simply meant to show off moments from Lovato's 2018 "Tell Me You Love Me" concert tour. But, filming was stopped and the doc put on ice when she was hospitilized after her overdose.
The project resumed during quarantine, in the spring of 2020, and in it the singer and actress talks very candidly about many aspects of her life. These include surprising revelations about her overdose and the issues which led to it, an alleged rape by a co-star when she was working on a project for the Disney Channel, and much more.
Demi Lovato's First Try At Sobriety Was Forced On Her
According to Lovato, becoming sober the first time was not a decision she made for herself. When the star was 18, her family and the professional team around her offered Lovato an ultimatum, which did lead to sobriety for a time, but ultimately backfired. Because she wasn't allowed to come to the decision to live sober herself, it led to issues with control over her life and experiencing a lack of agency. Publicly, Lovato quickly became and advocate for sobriety and mental health issues, while she was still very much an addict in private, and that public responsibility only made things harder for her.
There's a scene in the first episode which shows concert footage of DJ Khaled coming on stage to congratulate Demi Lovato on being sober for six years. But, right after that celebratory moment she began drinking wine and soon called for drugs. Lovato then goes to a party, runs into her old drug dealer and then, in her words, "went to town" with a "shopping spree," which included cocaine, weed, alcohol, Oxycontin and doing meth for the first time. Lovato's overdose came three months later.
Demi Lovato's 2018 Overdose Was Worse Than We Thought
As it stood before the reveals of Demi Lovato: Dancing With the Devil, the details surrounding Lovato's late July 2018 overdose were already very bad. We'd heard that it was a near fatal overdose, and that Lovato had called her drug dealer over and after he arrived they began to freebase oxycodone. In the film, though, Lovato says that she used heroin and crack cocaine that night, and confirms that the supply was actually laced with another dangerous substance, fentanyl, which is thought to have triggered her overdose.
But, in the docuseries, Lovato and her friends and family open up a lot more about what happened on that fateful night, including details of her medical treatment which involved her having a tube sewed into her neck, which was used to drain, clean, and then re-transfuse her own blood back into her body. We also find out that Lovato suffered many complications from the overdose, and that, while hospitalized, she had a heart attack, three strokes, suffered brain damage, and still has blind spots in her vision from all of it.
On top of all of that, Demi Lovato also said that her drug dealer had sex with her, and it wasn't until months later that she realized she couldn't have offered any kind of informed consent to the act, which led to yet another major bombshell from the star.
Demi Lovato Claims She Was Raped While Working On A Disney Movie
The drug dealer Lovato called over left her, without calling for help, as she overdosed, which led to her being found by her assistant, naked and turning blue. Later, after getting out of the hospital, Lovato would call him back in the hopes of asserting some control by making a conscious decision to have sex with him. While she says now that, "It didn't fix anything...It made me feel worse," it was the same tactic she tried to use to heal herself after her alleged rape during the filming of Disney's Camp Rock, which came out in 2008.
Demi Lovato notes that this is actually when she lost her virginity, but that the man, whom she implies was a co-star, didn't stop even after she clearly told him no and attempted to stop the situation from escalating. Lovato adds:
It's pretty clear that Demi Lovato was open to being very raw and unfiltered for the filming of Demi Lovato: Dancing With the Devil, and while I'm sure there will be a lot more big reveals to come from the full series, hopefully what it will do is help Lovato, and others who've had experiences like hers, heal.
The series will debut on Demi Lovato's YouTube page on March 23.
Your Daily Blend of Entertainment News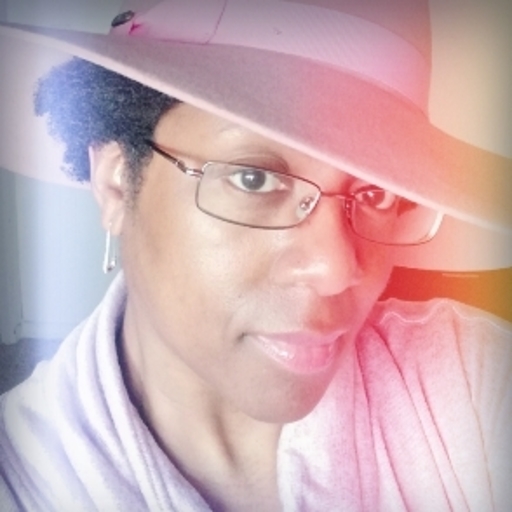 Yennefer's apprentice, Gilmore Girl; will Vulcan nerve pinch pretty much anyone if prompted with cheese...Yes, even Jamie Fraser.