I'm So Desperate For The Orville Season 3 News I've Started Watching Jessica Szohr Play With Exercise Bands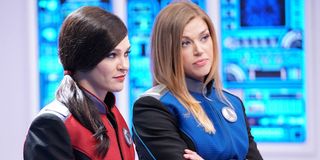 By now you may or may not be familiar with the epic saga that is The Orville Season 3. The formerly Fox show had already moved to Hulu when the pandemic hit. Production had started on the series, which then shut down, and creator Seth MacFarlane periodically gave updates over the past year about when the cast and crew could get back to work. It actually happened a bit back, but since then there's been very little news about what to expect and I've resorted to creeping on the stars' Instagram posts, which brings me to Jessica Szohr and exercise bands.
In fact, as you may already know given the myriad people related to productions that have talked about new safety protocols on sets in the era of Covid, people are spending a lot less time together on sets and a lot more time in their own spaces and needing something to do. So, while I have no idea what's going on with filming The Orville Season 3, I can confirm Jessica Szohr is getting good at exercising with bands. She's not the only person on the show to be working out either.
In fact, her co-star Scott Grimes is basically a mirror image in his own space, also recently sharing a humorous post on Instagram about working out in his trailer behind-the-scenes. (Unlike Szohr, he doesn't confirm he's on the Hulu series, but the timeline fits.)
Keep it coming y'all! Seriously, insofar as news goes, the show really has been a rollercoaster. Ultimately, it had gone back into filming last December, then was halted again, and was finally back to work -- hopefully for good -- at the beginning of March. At that point, we did get to see a little set stuff from The Orville's production thanks to a post from creator Seth MacFarlane himself. But since then I've been combing the interwebs for more cool info to little avail. The cast and crew aren't interested in spoiling the season, but would another set photo hurt? Maybe even a release date? I mean really, people.
Tying in with this workout theme, though, back when the pandemic first hit, Seth MacFarlane had cracked a joke about production shutting down mid-episode and how people were going to gain weight and look completely different from one shot to the next in the episode in question when the show aired. I'm not saying that's why the cast is taking to fitness, but it is worth pointing out that Jessica Szohr had a flippin' baby in the time between when production shut down and started back up again. So, it's been a minute.
We don't know when Season 3 will (finally) be hitting Hulu yet, but the new episodes are expected to air by the end of the year. In the meantime, Hulu does have the new episodes of The Handmaid's Tale out this week and there's more good stuff coming to streaming soon. I'll be sure to keep you posted if these exercise band workouts get more complicated, 'cause you know I'll be creeping in the meantime, too.
Your Daily Blend of Entertainment News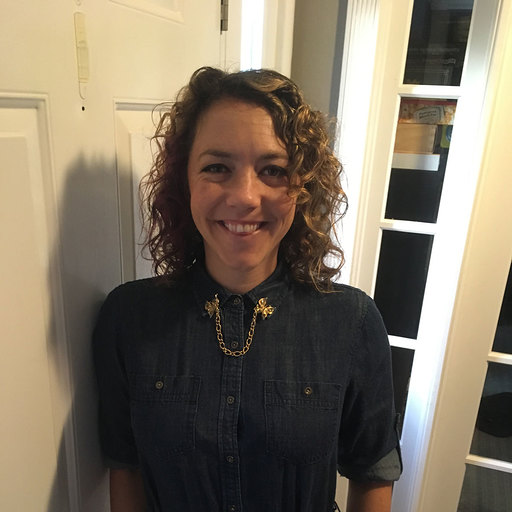 Reality TV fan with a pinch of Disney fairy dust thrown in. Theme park junkie. If you've created a rom-com I've probably watched it.