When Is Doctor Who's Jodie Whittaker Leaving The Show? Here's The Latest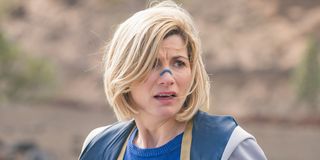 Jodie Whittaker is approaching her third season as the Thirteenth Doctor in Doctor Who, though there's been plenty of speculation her tenure won't last much longer than that. Now, a new report has surfaced with more details on that front, which may tell fans exactly when they should expect to see the first female Doctor leave the BBC series.
Jodie Whittaker is expected to be around for all of Season 13, which was cut short to eight episodes due to COVID-19-related circumstances. A new report from Mirror has alleged that the actress will remain The Doctor through Season 13, but will exit in two planned specials set to air in 2022. Following those two specials, it's said Jodie Whittaker will officially regenerate into the 14th Doctor. The BBC did not comment on the reports, and there has been no confirmation that Whittaker will depart the series.
One interesting thing to note about this report is that Seasons 11 and 12 of Doctor Who were both 10 episodes each. If Jodie Whittaker is a part of two specials in addition to Season 13, that would be another 10 episodes, which could be an obligation she was expected to fill as part of her contract. If this is her final season, it only makes sense that two special episodes would be saved for The Doctor's transformation.
Audiences have searched and speculated for reasons why Jodie Whittaker may be leaving Doctor Who, but the answer may not be as exciting as some may hope. David Tennant, Matt Smith and Peter Capaldi all capped out at three seasons as the character, so evidently that's the standard.
With that said, Jodie Whittaker's total episode count (including these rumored specials and her brief cameo in Peter Capaldi's final episode) would give her around 34 episodes total. That would give her the lowest episode count for any modern Doctor in the Doctor Who franchise, with the exception of Christopher Eccleston, who quit the series after his first season.
Various Doctor Who fans have been critical of Chris Chibnall's choices since he took over as showrunner, though his hiring of Jodie Whittaker has ultimately been well-received. While there may have been some who felt casting a female for the first time in the series' long history was stunt casting, Whittaker has won many over with her charismatic and curious take on The Doctor. Many will be sad to see her go, but fans are no doubt conditioned to the fact the Doctors come and go.
Doctor Who Season 13 is still in production but will air on BBC America when it's ready. For other news on the series, check out the latest on John Barrowman's status with the company and how one recent removal may not bode well for his future on the television series.
Your Daily Blend of Entertainment News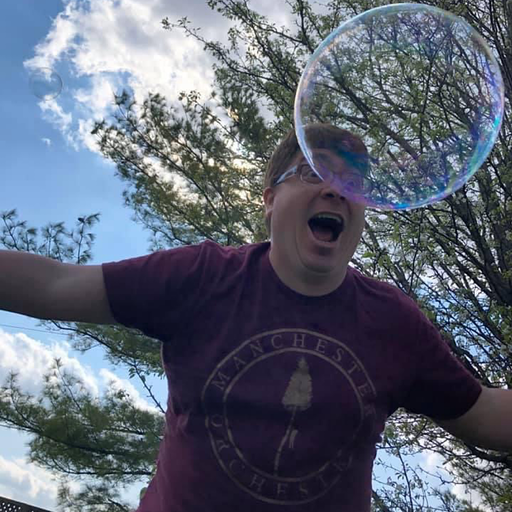 Mick contains multitudes and balances his time reporting on big happenings in the world of Star Trek, the WWE, reality television, and other sci-fi shows.