That Time The Simpsons Predicted Richard Branson's Voyage Into Space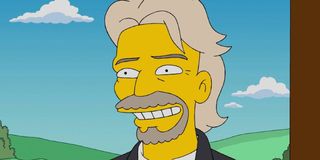 The Simpsons has been around since 1989, meaning that the classic animated show has seen the many changes in our world, along with a variety of surprising events. But even after 32 delightful seasons, the show continues to keep viewers on their toes. One aspect of The Simpsons that always shocks people is its insane knack for predicting future events, and the series has done it yet again, only this time with Virgin Galactic founder Richard Branson and his galactic exploits.
Last week, Richard Branson went into space in a rocket he helped fund but, as pointed out by Deadline and others, his voyage was prophesied back in 2014. In an episode of The Simpsons' 25th season, titled "The War of Art," the late Max von Sydow voiced art forger Klaus Ziegler, who bragged to Lisa about his work and claimed his forgeries gave "pleasure to people all over the world." His point was ultimately proven correct by an animated Branson, who was later seen admiring one of the paintings in the interior of a spaceship. I know, it's pretty eerie.
Still, it is honestly pretty incredible just how many developments The Simpsons has predicted, especially when you consider just how unusual some of the events have been. Among those predicted moments are Donald Trump's presidency, Disney's Fox buyout, a U.S. team winning gold at the Olympics and even a Game of Thrones twist.
While the show's creatives merely continue to do their jobs as per usual, it would seem that even they like to have fun with the idea that the show can unintentionally tell the future. So much so that showrunner Al Jean once listed off show predictions that he still wants to come true.
Last year, one of the show's predictions hit a little too close to home,though, as some fans believed The Simpsons foresaw both the Coronavirus outbreak and those pesky murder hornets. In regard to the former, the image floating around Twitter that was used as evidence was actually altered. So it was later found that there was never a mention of anything called "Corona Virus" on any episode of the series. If anything, this proves just how far fans are willing to go to prove the predictive power of the long-running series. Though based on its track record, it seems to be doing just fine on its own.
Earlier this year, Fox renewed The Simpsons for Seasons 33 and 34, so there's definitely a chance the show can provide more moments that will, at some point in the future, pan out to be true. And given the unpredictable nature of the series, there's no telling what kind of crazy situations might become reality. It'll definitely be fun to see what else lies in store and, in the meantime, you can bet we'll still be combing old episodes to see if there were any other events that actually came to pass.
You can check out past episodes of The Simpsons by streaming it on Disney+.
Your Daily Blend of Entertainment News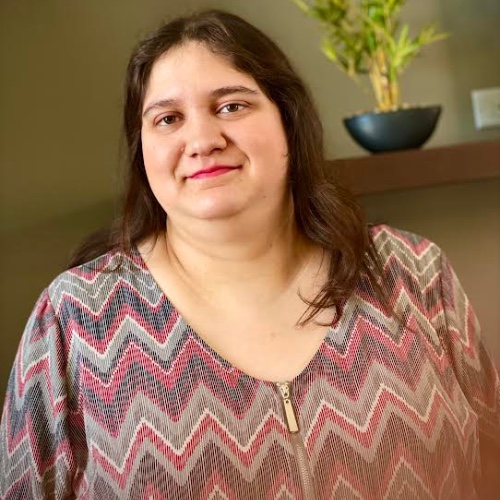 Passionate writer. Obsessed with anything and everything entertainment, specifically movies and television. Can get easily attached to fictional characters.