4 Reasons HBO's The Last Of Us Makes Me Wish The Network Would Tackle Uncharted
HBO could do a lot with Uncharted.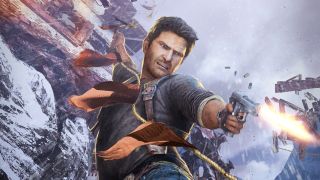 (Image credit: Naughty Dog)
Fans had high hopes for The Last of Us leading up to its premiere, but I'm not sure many would've anticipated that the show would be as good as it's proving to be. HBO's live-action take on the acclaimed Playstation game is a masterpiece. Co-creators Craig Mazin and Neil Druckman have not only successfully recreated the game – they've crafted what's easily the greatest video game adaptation of all time. There's a lot to love about the post-apocalyptic drama, and I can't wait to see the remainder of the first season. And all the while, the series is making me wish that its home network would tackle another PS classic – Uncharted.
Obviously, the Uncharted franchise was adapted by Sony Pictures with the 2022 film that saw Tom Holland play lead character Nathan Drake. The breezy action flick has its charm and some nice references to Naughty Dog's video game series. However, there was definitely room for improvement in certain areas. Now, after seeing what the Home Box Office is doing with Last of Us, I'm now more than ever pining for a small-screen version of the adventure franchise. There are a few specific reasons for my newly ignited desire for such a project, and we're going to talk them out now:
The Last Of Us Was The Result Of A Strong Partnership Between HBO And Naughty Dog
Video game adaptations are massive undertakings, and they can live or die by the relationship between a game developer and studio. Considering just how protective Naughty Dog is of its IP, I was slightly nervous about whether it might clash with HBO during the development process. Both companies are major players in their respective entertainment fields, and they could've been hesitant to compromise with each other on LoU. It's likely that there were some intense creative discussions here and there (as is the norm). However, based on the final product, one gets the impression that they worked together quite well.
If that was the case, I can't help but think about what that same collaboration would do for an Uncharted adaptation. As a matter of fact, following the release of The Last of Us, a series centered on the adventures of Nathan Drake would really come together nicely. Neil Druckmann, who's also the co-president of Naughty Dog has clearly built up a solid relationship with the premium cable channel. So if the two sides could somehow collaborate on a Drake adventure, I'm sure they'd have no problem plotting it out.
HBO Provided The Last Of Us With A Budget That Would Also Be Suitable For Uncharted
Something that's really impressed me about LoU is its scale, which isn't that common for a small-screen production. The massive set pieces are sights to behold, and the visual effects are glorious as well. This is all because HBO invested a considerable amount of cash in the drama series. As early as 2021, it was reported that the show was shaping up to be the network's biggest since Game of Thrones, from a financial standpoint. One report alleged that the project exceeded the eight-figure mark per episode. (Yeah, that's a lot of cheddar.)
So while watching the show and keeping all of this in mind, I can't help but wonder what an Uncharted series could do with that kind of money. Sure, Ruben Fleischer's movie had a sizable budget that allowed for some major action sequences. But based on what I've seen of The Last of Us, I truly believe that HBO could effectively capture the scope of Nathan Drake's globe-trotting adventures on TV.
HBO Has Seamlessly Expanded Upon The Last Of Us' Original Story And Could Do The Same For Uncharted
What's been particularly amazing to see on Last of Us over these past several weeks is just how well the original story has been tailored to suit TV. Craig Mazin and Neil Druckmann haven't undone the events of the 2013 game (much to the delight of most fans). However, what they've also done is add to the mythology, filling in some much-needed blanks or enhancing backstories for certain characters. Sarah's slightly expanded presence and Bill and Frank's lovely story come to mind here. Such additions amazingly never feel like unnecessary padding but instead always come off as important pieces of the narrative.
Uncharted: Drake's Fortune – the first game in that franchise – is definitely good on its own, but I wouldn't mind seeing some elements tweaked in a TV series. I'd love to see more time devoted to fleshing out Nate's relationship with Elena Fisher. The game's main antagonists – Atoq Navarro and Gabriel Roman – could also get more time to shine in a show. I wouldn't even mind a flashback that details Nate's first meeting with modern-day pirate Eddy Raja. There are a plethora of storytelling possibilities, and I can't help but get excited while thinking about them.
After Seeing The Last Of Us' Stellar Cast, I Want Uncharted To Get Its Own Formidable Roster
Don't get me wrong, I mostly enjoyed what Tom Holland, Mark Wahlberg and their co-stars brought to the Uncharted movie. Yet it's hard to compare just about any cast to that of The Last of Us, which features a number of heavy-hitters. Pedro Pascal and Bella Ramsey – who play Joel and Ellie, respectively – set the tone, and they perfectly embody the beloved characters. The same is true of Anna Torv's Tess, Gabriel Luna's Tommy and Nick Offerman's Frank. Not only that, but even the new or expanded-upon players like Kathleen (portrayed by Melanie Lynskey) or Frank (Murray Bartlett) are extraordinary.
Emmy winner Victoria Thomas serves as casting director on the show, and I bet she could find exceptional talent to play Nathan Drake, Elena Fisher, Victor Sullivan and co. I'll be honest in saying that no specific stars come to mind at the moment. But then again, some of the most inspired casting decisions are unexpected, and I never anticipated some of the aforementioned actors to so perfectly portray the LoU characters.
It's rather doubtful that HBO will ever get its hands on the Uncharted franchise, as it appears that Sony is planning more for it. Though I'll continue to dream of a TV show that does as much just to its source material as The Last of Us has done for its own. Check out new episodes of the show when they air Sundays at 9 p.m. ET as part of the 2023 TV schedule, and you can stream installments afterwards using an HBO subscription.
Your Daily Blend of Entertainment News
Covering superheroes, sci-fi, comedy, and almost anything else in film and TV. I eat more pizza than the Teenage Mutant Ninja Turtles.