New ABC Family Pilot: Samurai Girl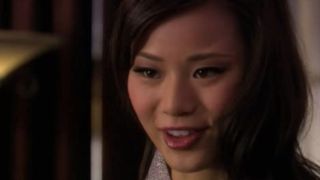 (Image credit: Disney/ABC Family)
ABC Family has just green lit its third pilot of the week, Samurai Girl, an action drama based on the popular series of young adult books by Carrie Asai. The story of the pilot will be adapted from the first book in the series, Samurai Girl: The Book of the Sword in which teenage heroine, Heaven flees her wealthy adoptive family in L.A. after a shocking betrayal and begins to learn the ways of her ancient samurai ancestors in order to seek revenge.
The pilot was written by Luke McMullen, who is no stranger to butt-kicking heroines after having worked on the ABC series Alias. Hollywood Reporter.com, quotes ABC Family President Paul Lee as saying of the pilot, "We fell in love with the script. It has such a great mix of mythology, action, and romance."
Once known mainly for its seemingly endless supply of made-for-TV movies, ABC Family has recently found success with its original drama series Wildfire, Kyle XY, and Greek. Earlier this week, TV Blend reported that the network also green lit two comedy pilots, Happy Campers and Roomies.
Mark Pedowitz, President of ABC Studios (who is producing Samurai Girl as well as Kyle XY), has high hopes for the project and the continued development of the ABC Family brand. "Working with ABC Family on Kyle XY, we've developed the right approach for high quality cable programming," he says. "This new, action-packed series continues that strategy, hopefully with the same success."
If this intriguing concept lives up to its badass potential, I know I for one may be tuning in to ABC Family for the very first time.
Your Daily Blend of Entertainment News