America's Got Talent Preview: The Top 48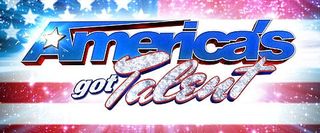 Hello, all. In addition to recapping So You Think You Can Dance, simply the best pure dance competition on TV today, I also felt it my duty to recap America's Got Talent, which is, quite simply, the best TALENT competition on TV today. It's the wildest, the wackiest, quite simply the most fun.
If you've never watched the show, shame on you. What's so freakin' awesome about it is the sheer variety involved… over the past five seasons, there have been contestants ranging in age from 4-84. There are singers of all kinds, dancers of all kinds, magicians, danger acts, novelty acts, and some acts that defy easy classifiability. The winner gets a million dollars and a headline act in Vegas, and it is one roller-coaster of a ride to get there.
The show has gone through quite a few changes in six seasons. Nick Cannon took over hosting duties from Jerry Springer two years ago, and is as funny and likeable a host as there is. He makes Seacrest look like the bleached-out troll doll that he is. And then there are the judges: the stern-faced Piers Morgan, the matriarchal Sharon Osbourne, and the sardonic Howie Mandel (who took over for the Hoff last year). This season, after six cities of auditions and a brutal Vegas Week, they have picked the Top 48 acts that will be competing this season.
Here is (I believe) how it will go: for the next four weeks, twelve acts will perform each week. The top three vote-getters will move on to the next round, and the judges will choose between the #4 and #5 vote-getter and send that act through. Then, there will be a "wildcard" show, where twelve acts who the judges decide to give another shot return - a noble gesture, one that produced magician Michael Grasso last year, who came out of the WC to come a hair's-breadth from the Top 4 – as well as a show consisting of popular YouTube auditioners (and it was this episode that produced 10-year-old vocal phenom and eventual runner-up Jackie Evancho last year). Twenty-four in all will move on to the semifinals.
Forty-eight acts is a lot to talk about, so I will try to keep their descriptions as brief as I can (and list them in alphabetical order).
Anna Graceman - Eleven-year-old girl who sings and plays piano. She is utterly brilliant, but very raw.
Attack Dance Crew - Eight-man hip-hop dance group from Florida A&M. Quite good, but definitely a long shot.
Avery and the Calico Hearts - Three preteen girls with very high voices who harmonize very well. Simply adorable.
Captain & Maybell - Heavily-tattooed man who swallows very sharp objects and his plus-sized wife. Shockingly awesome.
Charles Peachock - Juggler who incorporates glow-in-the-dark lighting effects as well as fire into his act. I think he's the best juggling act the show's ever seen.
Dani Shay - Singer/guitar player who is 22 and looks like Justin Bieber, but is actually likeable. She's got a great voice but has a problem with nerves.
Daniel Joseph Baker - Singer/pianist with a REALLY amazing voice. Thing is, viewers may find his overt homosexuality a little off-putting.
The Daring Jones Duo - Married couple who are trapeze artists. I appreciate the danger involved in this type of act, but even the best usually don't make it to the semis.
Darren "Professor Splash" Taylor - The guy from the commercials, who dove twenty feet into a kiddie pool. Which is amazing, but I can't help but wonder where the act can go from there.
Dezmond Meeks - Singer/pianist who is also a great showman. Dresses like Prince, sounds like Little Richard. Can't wait to hear more.
Dylan Andre - Good-looking 19-year-old kid who sings and plays guitar. He is a very good singer, but in the singing category, it will a lot to stand out.
Echo of Animal Gardens - Echo is a very well-trained parrot who can imitate other animals, sing songs and speak Spanish… most of the time.
Fatally Unique - Coed dance crew with outrageous costumes that look like their from a bad 80's sci-fi movie. They're okay, but not the best.
Fearless Flores Family - Daredevil family; the kids ride motorcycles around a giant metal sphere without hitting their dad, standing in the center. Simply amazing.
The Fiddleheads - Acoustic folk band that does their own take on rock and pop songs. Don't count them out, the lead singer has an amazing voice.
Frank Miles - Juggler who auditioned by keeping three LIVE police stun guns in the air while standing in water. He's funny, and dangerous, and one to watch.
Geechy Guy - Veteran comedian who specializes in rapid-fire one-liners. I think he's hysterical, but I would understand if a lot of other people don't feel that way.
Ian Johnson - Yo-yo artist. Before you poo-poo him, give him a look… he may be the best yo-yo guy in the world. That has to count for something.
J. Chris Newburg - Comedic guitarist whose thing is singing short, silly songs. Don't think he's that funny at all.
The Kinetic King - Unbelievably nerdy guy who sets up elaborate contraptions that topple in a specified and spectacular manner. Truly a wild-card act.
Landau Eugene Murphy Jr. - This guy looks like Bob Marley, and sounds like Frank Sinatra. Yes, you read that right. He is fantastic, and likeable, and could very well win the whole thing.
Landon Swank - Magician who seems to prefer simple yet captivating illusions. Needs to up his game to earn a Vegas show, though.
Lys Agnes - Lys sings amazing opera in a husky baritone voice that belies her diminutive stature. Definitely one to watch.
Mauricio Herrera - There's always one or two acts that get put on the show that don't deserve it, and Mauricio is one of those. He can't sing, he can't dance, and yet somehow the judges found him entertaining.
Melissa Villasenor - Comedian/impressionist who did spot-on parodies of Miley Cyrus, Kathy Griffin and Christina Aguilera in her audition. She's brilliant, and the cream of the comedic crop this season.
Miami All-Stars - Very large ballroom dancing troupe led by their instructors, a married couple from Cuba. Unbelievable in their synchronization, and lovely to watch.
Mona Lisa - Singers/pianists who are also twin sisters. Didn't get to hear much of them, but they're pretty good. They look like Serena Williams, but prettier.
Monet - Child singer (between 10-13) with a pretty good voice. She is the only one of the Top 48 that we never saw in auditions. Thanks a lot, SHOW.
Poplyfe - Teen band, consisting of five boys and a female lead singer with a powerful voice. They could be a dark horse if they bring it.
Purrfect Angelz - Dance group consisting of eight gorgeously sexy women in skimpy costumes. 'Nuff said, I reckon.
The Rhinestone Ropers - Married couple from Texas who are adept at trick shooting and knife-throwing. Their audition was terrific.
Sam B - Picture a really fat guy with a foreign accent who loves to dance. He's got some moves, but come on, really?
Sandou Trio Russian Bar - Two guys hold a flexible plank on their shoulders while a woman does gymnastic feats on it. Amazing to watch, but only for a while.
Scott Alexander - Magician who may just be the best of this year's bunch. His levitation trick in the auditions was spectacular.
Seth Grabel - Magician who seems to like large-scale tricks. Has a bevy of attractive assistants, which is always a good sign.
SH'Boss Boys - Three African-American boys ranging in age from five to seven. They rap about school and education and good stuff like that, and they are as adorable as the day is long.
The Silhouettes - Large group of dancers, mostly kids and teenagers, who used their bodies and movements to create intricate silhouettes behind big white screens. One of the most innovative acts of the season.
Smage Brothers Riding Shows - Trick motorcyclists who perform dangerous stunts. Truly awesome to watch. (Pronounced "SMAH-gee")
Snap Boogie - Teenage guy who dances hip-hop, including some cool-looking locking and popping techniques. Easily the best solo dancer of the season.
Squawk Opera - Can't tell you much about them, because they've only been shown for like thirty seconds so far. They are… well, weird. That's all I have.
Steven Retchless - Very athletic young man whose is a pole dancer. Yeah, I know, but he is very good at it.
Summerwind Skippers - Trick jump-ropers. They are very good, entertaining even, but a Vegas show? No.
Taylor Davis - Teenage singer/guitarist. To look at him, you wouldn't think he had a great voice, but he does. Great enough to win? I don't think so.
Team iLuminate - Glow-in-the-dark dance group. The way these guys use lighting effects and hip-hop moves is breathtaking. Definitely has the potential to go all the way to the end.
Thomas John - Comedic juggler. Glad he's getting some air time, because he seems like a nice guy, but one and out is probably in his future.
Those Funny Little People - Comedic act consisting of a bunch of guys dressed in giant-headed gnome costumes. They sing, they dance, they piss Piers the hell off. That's why they're there.
Yellow Designs Stunt Team - Bicycle daredevils that use a half-pipe to do aerial acrobatics. It's a cool act, but there's so much that could go wrong.
Zuma Zuma - Tumbling act from Kenya. As acrobatic acts go, these guys are terrific. Their ability to bend themselves is almost disturbing.
So that's it. Starting next Tuesday, the voting process begins.
Your Daily Blend of Entertainment News