America's Got Talent Results: Quarterfinal #3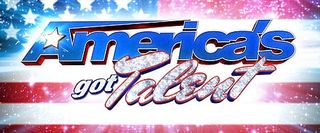 Last week, the second week of quarterfinals proved, on the whole, to be a lot more disappointing than the week before. A lot of acts that I thought were real contenders based on their auditions ran the gamut from terrible (The Rhinestone Ropers) to merely good (Landon Swank). The one exception were the Silhouettes, who closed the show with a spectacular performance. Singer Daniel Joseph Baker and pole dancer Steven Retchless turned in memorable if unremarkable performances, but got enough support to get through on viewer votes, and the judges chose motorcycle daredevils The Smage Brothers to go through as well.
Once again, how it works is this: the top three vote-getters that perform each week automatically move on. The judges are then presented with the two acts that finished at #4 and #5 in the votes, and they decide individually which one of the two should also move on to the semis, with the majority deciding.
Here is a brief synopsis for how it went on Tuesday night:
#1. The Summerwind Skippers - This sextet has created an acrobatic act out of doing gymnastic jump-rope tricks. For the AGT stage, they've added some cool effects as well as a DJ and some peripheral dancing girls, and it was enjoyable enough, but all the bells and whistles don't really distract from the fact that it's a really good sidewalk act, not a Vegas show.
#2. SH'Boss Boys - Child acts with immense talent have been staples of this show since its inception. However, there is always that one act that is SO young, that they tend to skate by more on cuteness than actual talent (Caitlin Maher and Future Funk immediately come to mind). These three boys between the ages of five and seven are as adorable as the day is long. They attempted to mix rapping with singing (to the music of the Jackson Five's "ABC"), and, truth be told, what they possess in rapping skills they totally lack in singing skills. I think that if they stick with it, they could have great careers as rappers, but there has to come a point when cuteness takes a back seat to actual talent, right?
#3. Mauricio Herrera - And there's always one or two acts that squeak through Vegas even though, to be blunt, they SUCK. Some find Mauricio, a Costa Rican entertainer with a big misogynistic smile, fun to watch in exactly the same way they like to watch William Hung, but I'm not one of them. His dance moves, his swarthy accent, his unbuttoned shirt and his totally off-key voice are a throwback to a bygone age that, hopefully, will never ever come again.
#4. Seth Grabel - The second of three magicians to make the show, he decided to avoid the rather casual approach Landon Swank took last week, and performed a very impressive death-defying escapology illusion. After a mishap that nearly cost him a spot on the show in Vegas, he truly stepped up his game. It was colorful, it was spectacular, and I loved every second of it.
#5. Poplyfe - Only two bands made it on the show this year, and the biggest hurdle Poplyfe, a five-guys-and-one-girl teen band from Oakland, have faced is the fact that lead singer KehLani Parrish has outshined her friends. Plus, she was a little laryngitic prior to the show, which is never good... especially if you're going to attempt Adele's "Rolling in the Deep". Still, they gutted out a very good performance, and KehLani totally owned the stage. They got a great ovation, and I am really glad they made it through.
#6. Ian Johnson - This 16-year-old kid looks like the kind of guy who would be a natural at skateboarding, but no, his chosen talent is the complete mastery of the yo-yo. And he is really good with it. But what can you say? No matter how good this kind of act is, there's just nowhere else to go with it. You can be the world's best yo-yo artist, or Frisbee tosser, or baton twirler, and while that may be a cool epithet to have, it's just not the kind of act you can watch for an hour without getting bored.
#7. Landau Eugene Murphy Jr. - I'm quite surprised that this guy, one of the biggest stories from the auditions, didn't get this episode's pimp spot. This former car-washer from Logan, West Virginia, has his hair in dreads and a voice like Old Blue Eyes himself. If there is any singer this season whose story parallels that of Kevin Skinner and Michael Grimm, AGT's last two winners, it's Landau. He started his rendition of "Fly Me to the Moon" a little flat, but he ended it with a bang, and he also got a good ovation.
#8. Purrfect Angelz - This act is eight incredibly hawt former NFL cheerleaders dancing around in sexy outfits. They did a so-so routine in denim short-shorts to "Save a Horse, Ride a Cowboy", and Piers buzzed them anyway. (Good luck getting their phone numbers now, Piers.) Like all of the dance crews that have performed so far this season, they're just not good enough.
#9. Monet - This 12-year-old singer, a willowy African-American girl with frizzy hair, is the act that I knew the least about of all the Top 48, for the simple fact that we never got to see her audition, and only about 30 seconds of her in Vegas. (Boo hiss, SHOW.) She's really sweet, and is a little miniature diva, but the problem is, she's not as adorable as the SH'Boss Boys (who performed earlier), and she's nowhere near as good a singer as Anna Graceman. Piers said it best: she's needs a few more years to develop.
#10. Captain and Maybelle - Hate to sound like a broken record, but again, there's always ONE act like this each season, an act that does something so disgusting and gut wrenching that there's a kind of perverse pleasure in watching it. Captain Stab Tuggo (seriously, that's his name) and his equally-heavily-tattooed spouse put on a truly eye-bruising performance, involving lifting a frying pan with a huge fishhook through his tongue, her nose, and his eyelids. Thank God it only lasted ninety seconds. I am not a squeamish person, but oy vey, that pushed even my limits.
#11. Lys Agnes - This season's one and only opera singer, she is a dark-skinned siren with a deep, powerful voice and long, braided, whitish-blonde hair. She performed a flawless rendition of an aria from Carmen (I think, I don't know much about opera). It wasn't as impressive as Piers wanted it to be, but it was more than enough for her to move to the next round.
#12. Darren "Professor Splash" Taylor - To describe this act, I'm going to use a direct quote from my good friend Mark: "How has it not come up from any of the judges that the 800-pound gorilla in this particular room is that his act only consists of standing around for one minute, and then falling for one second. THAT'S IT! How do you stretch that into an hour-long Vegas show? Plus, it's not THAT cool. It's no more dangerous than what Sandou Trio Russian Bar did; in fact, I'd say it's less dangerous. He could have set himself on fire, and used the pool to put himself out. That would have made me enjoy it a lot more. I just don't see how this can be a show, or where he can take it from here." Yeah, that's about right. It's thrilling, to be sure, but other than increasing the height of his jumps, what else is there for this act to do? He keeps promising to add fire to his act, and he baited the hook for viewers to put him through, so we'd better see it next time.
Well, if you gauge the quality of a show by the frequency or infrequency of Piers' buzzes, then this was the best quarterfinal thus far, as he only X'd three acts (as opposed to four each of the last two weeks). Sharon buzzed her usual number (one), as did Howie (zero).
An interesting night, when most of my favorites performed in the middle of the show rather than the end. Also interesting was the fact that after two weeks where non-singing groups got a tremendous amount of praise, this week it was two singers and a band that gave the best performances. I hoped that the votes would go to Poplyfe, Landau Eugene Murphy Jr. and Lys Agnes, with the judges choosing between Professor Splash and Seth Grabel, with the SH'Boss Boys standing an outside chance.
RESULTS
As it turns out, I got it completely right. It was indeed Landau, Lys, and Poplyfe that moved through on viewer votes. I am so happy for all of them. I fully expected Professor Splash, who wowed the judges and was the final act of the night, to be one of those three. Instead, the fate of Professor Splash was decided by the judges, who went heads-up against Seth Grabel. Despite the fact that the judges gushed over his trick, Seth was sent packing, with Prof. Splash getting two of the three votes needed. Ironic: that makes two straight weeks that a magician has been nixed in the judges' vote. (Note: there's always the Wild Card show… it would be interesting to see if both Seth and Landon were brought back, though that may depend on how Scott Alexander does next week.)
Next week, the twelve final acts of the initial 48 perform, and they are: Avery and the Calico Hearts, Charles Peachock, Fatally Unique, Frank Miles, Melissa Villasenor, Sam B, Scott Alexander, Taylor Davis, Team iLuminate, The Kinetic King, Yellow Designs Stunt Team, and Zuma Zuma.
Your Daily Blend of Entertainment News
Thank you for signing up to CinemaBlend. You will receive a verification email shortly.
There was a problem. Please refresh the page and try again.