American Pie's Natasha Lyonne Developing Sibling Comedy For Fox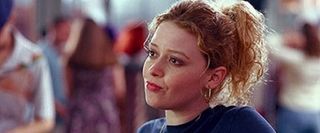 American Pie star Natasha Lyonne may be headed for a starring role in a new Fox comedy. The network has given a script commitment to a sibling comedy that would star Lyonne and comes from the creators of Mr. Sunshine, one of Matthew Perry's short-lived comedy series.
If it goes to series the currently untitled project it would be Lyonne's first regular television role. The comedy is about a woman named Stella (played by Lyonne) fresh out of rehab who moves in with her strait-laced brother and his family as she attempts to start a new and sober life and get on the right track. Lyonne is also producing for the project. Executive producing and writing are Alex Barnow and Mark Firek (who were behind Rules of Engagement in addition to Mr. Sunshine), as well as 3 Arts' Dave Becky and Jonathan Berry, says Deadline.
Natasha Lyonne recently picked up a recurring role on Netflix' most high profile new series, Orange is the New Black which hails from Weeds creator Jenji Kohan and also stars Laura Preon, Taylor Schilling, and Kate Mulgrew. Lyonne did a guest spot on Weeds' final episode just this past fall. On the big screen she has a role in the upcoming indie Imogene and has several more projects on the way including The Rambler with Dermot Mulroney, due out in 2013.
The concept for the show sounds like a good fit for Fox's comedy lineup, and having Lyonne attached bodes well for future of the project. I've always enjoyed her quirky work, especially in films like Slums of Beverly Hills, so I hope that comes through in the role if it does go forward.
Your Daily Blend of Entertainment News
Thank you for signing up to CinemaBlend. You will receive a verification email shortly.
There was a problem. Please refresh the page and try again.