Arrow: Suicidal Tendencies Just Gave Us One Explosive Shock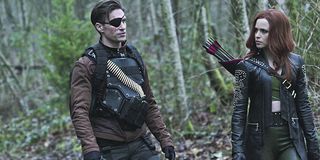 Warning: spoilers for the Arrow episode "Suicidal Tendencies" are ahead!
Arrow has a fair amount of recurring villains, but none have been around as long as Floyd Lawton, a.k.a. Deadshot. First battling Oliver Queen in the third episode of Season 1 and losing an eye in the process, he has since been John Diggle's nemesis/occasional ally and the primary member of A.R.G.U.S.'s Task Force X, nicknamed the Suicide Squad. "Suicidal Tendencies" was Deadshot's first appearance since the Season 2 finale (unless you're reading the Arrow Season 2.5 comic), so we knew we'd be seeing a lot of the snarky assassin as he teamed up with John Diggle again. Little did we know that by the end of the episode, he would go out in a blaze of glory.
Bits of dialogue from Lawton's previous episodes gave us insight into his psychology, but the "Suicidal Tendencies" flashbacks showed us what his life was like before he became an assassin. Coming home from war, he's glad to be back home with his wife and young daughter, the latter of whom is initially afraid of him, However, we soon learned that Lawton suffers from PTSD and is having trouble adjusting to everyday life. After an especially bad episode that results in him nearly killing his wife, he is imprisoned, but is visited some time later by a representative from H.I.V.E., the organization first mentioned in Season 2. Convincing him that that his family won't love him ever again, the woman offers to bail him out if he takes out a target for the group: Andrew Diggle. As we know from previous episodes, he accepted.
Meanwhile in the present, the Suicide Squad, comprised of Deadshot, newly married couple John Diggle and Lyla Michaels, and Cupid (who later transferred her affection from The Arrow to Deadshot after he saved her life) is sent to Kasnia to rescue kidnapped U.S. Senator Joseph Cray. The twist was that Cray planned the kidnapping in a bid to make himself look good for a presidential run. With the Suicide Squad having ruined his plans, he switched to Plan B and had his hired mercenaries rig the building with explosives.
The Squad eventually got the drop on him and rescued the hostages, but the automatic timer on the bombs were still set to go off. Wanting John and Lyla to make it back home to their daughter, Deadshot decided to stay behind to provide cover, and looking at a picture of his family once last time, he dies atop the exploding building. Adding insult to injury was the still-alive Cray paying the hostages to keep their mouth shuts about what really happened, as well as Deadshot being publicly blamed for the hostage situation, but knowing the truth, Oliver and Diggle made a final toast to the assassin-turned-hero.
While Deadshot certainly seemed to die a heroic and redemptive death, the timing for this is awfully convenient, considering DC's live-action plans for the character. Will Smith will be playing the DC Cinematic Universe's version of Deadshot in 2016's Suicide Squad, and will be one of the films three main characters. Aside from Flash, DC and Warner Bros seem to have issues with two separate live-action versions of a character existing at the same time, so part of me wonders if an order came from the film division for the Arrow writers to off their Deadshot as soon as possible. Who knows, maybe the Suicide Squad itself will eventually be off-limits on TV and A.R.G.U.S. will have to find another team to go on dangerous missions.
As for Deadshot perishing, since this is a comic book TV show, there's always the possibility that he could have miraculously survived. At this point though, it's looking like he's moved on to the great beyond, and with seven appearances over three seasons, Deadshot survived longer than most Arrow adversaries, so he'll always have that accomplishment. Besides, with more signs pointing to H.I.V.E. being the for Season 4, we could always see a flashback of the assassin interacting with them soon after killing Diggle's brother.
What do you think? Is Deadshot truly dead, or will he surface again at some point? Let us know what you think in the comments below.
Your Daily Blend of Entertainment News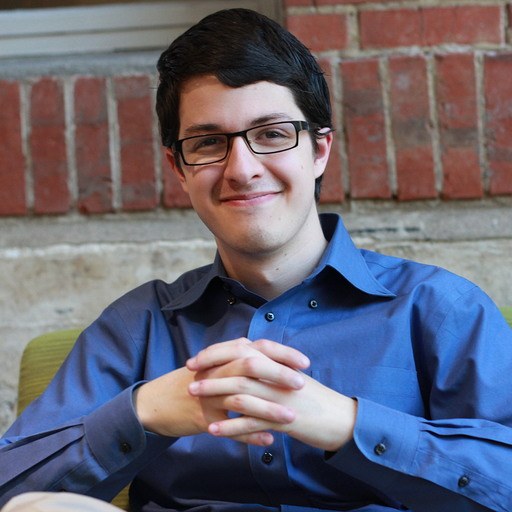 Connoisseur of Marvel, DC, Star Wars, John Wick, MonsterVerse and Doctor Who lore. He's aware he looks like Harry Potter and Clark Kent.