Ben Stiller Will Return To Arrested Development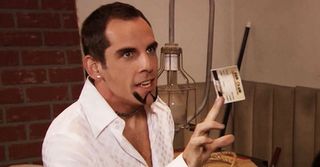 As if the anticipation for the return of Arrested Development wasn't high enough already, more news has been released to make the upcoming and long awaited fourth season even more exciting. Ben Stiller will be returning for a guest spot on the Netflix revival of the comedy.
Stiller, according to EW, will be reprising his guest role as Gob's rival on the magician circuit, Tony Wonder. That's about all the information we have at the moment; where he'll appear in the season is unknown, as is how his reappearance will affect the plot.
Among the other guest stars set to appear this season are Seth Rogan, Kristin Wiig, Conan O'Brien and Isla Fisher. Stiller can be added to the list of returning stars that are sure to make the wait for Season 4 well worth it. With word that Netflix doesn't plan a fifth season of the series at this point, this one will hopefully give fans everything we've hoped for and more. Already Netflix upped the number of episodes for the season from the original 10 to at least 12, possibly more. There's also been talk that the final season could lead into a movie, but with the stars all off doing other things with their careers these days, it could be a challenge.
Netflix will release the entire season to their streaming catalog in May. Their recent success with the original series House of Cards (it's reported to be their most watched program) has to have hopes for the success of Arrested Development's return high, especially since it brings an existing fan base that has been awaiting this day for years.
Your Daily Blend of Entertainment News