The Blacklist Review: The Mystery And Intrigue Hinges On James Spader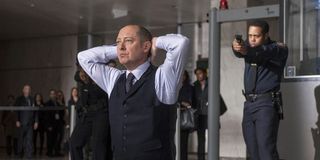 Psychological thrillers are common to television, but NBC's new drama The Blacklist has a secret weapon in James Spader. The man spent the last year at the network playing manipulative boss Robert California on The Office, but he's done the dramatic thing more than once in the past and he's perfect for the role in The Blacklist. Or perhaps, rather the role is perfect for him.
If you've been keeping tabs on the drama as it went through development, you should already know that The Blacklist follows Spader's Red Reddington, a former marine and a guy is quite high on the FBI's most wanted list for helping to curate numerous crimes with some of the world's biggest criminals. It also follows his relationship with Special Agent Elizabeth Keene (Megan Boone), a newbie on the FBI's task force. The two are meant to play a delicate game of cat and mouse, but first we get to watch Reddington calmly turn himself in to the FBI, leaving us with a lingering sense of dread that not all is right.
As it turns out, things are very far from fine. In the first episode, Reddington sends Keene on a mission to save the daughter of a high-ranking official from getting kidnapped. One thing leads to another and we also learn that Reddington has a full list of bad guys he wants to take down, and he wants the FBI on the case. It's a little disturbing to see how quickly the task force acquiesces to Reddington's every request. They have no choice but to believe in the criminal mastermind, but they—like the audience—have no idea what Reddington's real motivations are. It's that deep dread that The Blacklist hinges on, but it seems like we'll be seeing it play out via a case-of-the-week format.
Created by Jon Bokencamp, a guy new to the TV realm, the pilot's not the most perfect project NBC has ever put together. Stand it up to last year's Hannibal pilot, even, and it won't stack up. The action sequences are frequently predictable, but at least they lack the over-the-top flair that TV and big budget movies are favoring these days. (If anyone saw the opener for King & Maxwell the car chase is exactly the sort of thing I'm talking about.) Viewers will get the usual shootouts, but it's all very contained and believable.
With action and bad guys that are just fine, The Blacklist will need to craft compelling characters to keep us motivated to watch. Spader is electrifying in his role, playing a man who already holds all of the cards and for some reason feels like dangling them in front of the poor FBI agents in slow motion. Boone's character is interesting, too. She's a complicated FBI newcomer who has worked to move beyond her troubled childhood and has been thrown into the big leagues with this task force team. Reddington is strangely obsessed with Keene, and his knowledge of the agent, her past and even her living situation give viewers a second mystery to invest in. Why is he so obsessed with Keene? I've already put together some theories, but how that mystery unfolds will also help to define how good The Blacklist ends up being as it progresses through its first season.
So far, The Blacklist has been pretty well executed, yet it is facing stiff competition with another thriller, CBS' Hostages and we'll have to wait and see how they battle it out in the ratings. The Blacklist premieres on NBC on Monday, September 23 at 10 p.m. ET.
Your Daily Blend of Entertainment News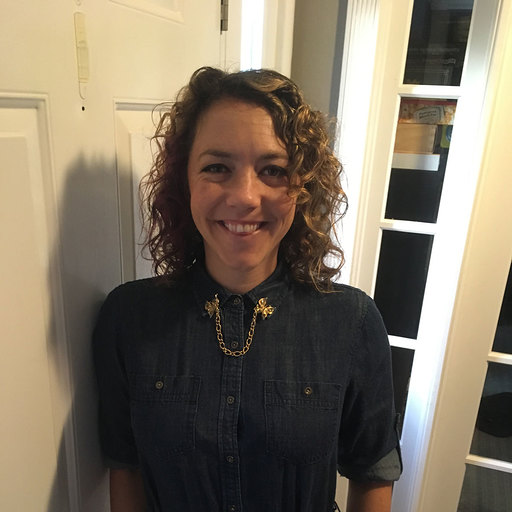 Reality TV fan with a pinch of Disney fairy dust thrown in. Theme park junkie. If you've created a rom-com I've probably watched it.