Boardwalk Empire's Margaret Nagle Sells West Memphis Three Drama To Fox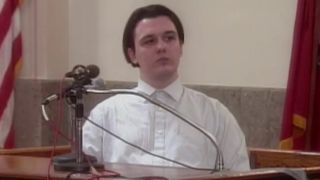 (Image credit: HBO)
The Emmy-nominated writer of Boardwalk Empire has two new projects in the works, sold to two different networks. Margaret Nagle will write both a modern drama based on the classic Jane Austen novel Sense and Sensibility for CBS, as well as a crime drama for Fox loosely based on a true story.
THR says CBS has given a script order to the Sense and Sensibility based drama, which takes place in the modern day and it set in the world of medicine. The plot follows three sisters who were abandoned by their father at a young age and find their lives in chaos when he suddenly returns, with motives beyond asking their forgiveness.
The drama for Fox is titled Paradise Falls and is loosely based on the decades Joe Berlinger spent covering the case of the West Memphis Three, which he has already taken to television. Berlinger directed the 1996 documentary Paradise Lost: The Child Murders at Robin Hills which investigated the true story of three teenagers who are brought to trial for the horrific murder of three younger children in West Memphis and spawned a worldwide movement to free the three. It was followed by two more films as the case progressed.
Paradise Falls is loosely based on this case, and will follow a struggling documentary filmmaker who is sent to cover a crime in the town of Paradise Falls, Pennsylvania. His investigation slowly uncovers a web of deceit, lies, and corruption surrounding the murder and a the truth behind the town's use of a horrible crime for its own gain. Berlinger will co-executive produce, while Nagle is writing and executive producing.
Your Daily Blend of Entertainment News