Brad Pitt's Plan B Developing Drama Based On The Returned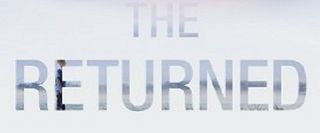 ABC has picked up another drama for its development slate late in the season, this time from Brad Pitt's Production Company, Plan B. The project is based on a yet-to-be published book called The Returned by Jason Mott, which apparently set off a bidding war for the rights, which was won by Plan B and Brillstein Entertainment Partners for their first project together and was then brought to ABC Studios.
According to Publisher's Weekly, The Returned is about a strange worldwide event in which loved ones are suddenly returned to their families exactly as they were right before they passed away, and comes from a dream Mott has about his deceased mother. The book centers on a family whose dead 8-year-old son is returned to them, leaving to wonder what his return might signify. The Returned is due to be published in September of 2013 and isn't even available for pre-order yet, but certainly seems to have caught plenty of eyes.
Aaron Zelman of AMC's The Killing will be writing for the drama Deadline says, and he'll also be executive producing along with Brillstein's JoAnn Alfano and Jon Liebman, and Plan B's Dede Gardener and Jeremy Kleiner. The project is an interesting one but in my opinion may have difficulty translating to the screen. Then again, ABC did manage to bring fairy tale characters to life in Once Upon A Time, so people returned from the dead shouldn't be too difficult. We'll let you know how this one proceeds, and whether it gets anywhere before the book hits the shelves in the fall.
Your Daily Blend of Entertainment News
Thank you for signing up to CinemaBlend. You will receive a verification email shortly.
There was a problem. Please refresh the page and try again.