CW Casts Beautiful People In Beautiful Life Pilot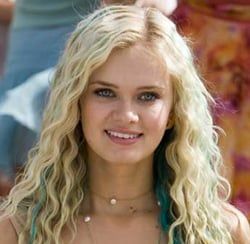 CW's new drama, Beautiful Life, has found its beautiful people. Sara Paxton, Ben Hollingsworth, Ashley Madekwe and Nico Tortorella have all signed for the lead roles in the new pilot. Paxton will play a Midwestern girl who's new to New York, while Hollingworth will play the model that becomes her friend. Madekwe and Tortorella will also play models on the show.
Beautiful Life is a new drama from the CW that focuses on models living together in a co-ed residence in New York. And so goes the CW into more playing to the female audience, because you know that this is just another cookie cutter beautiful people show.
The CW has also signed supermodel Elle Macpherson to the show as recurring character Claudia, the owner of Focus Models. As the owner of the best modeling agency in New York, and an 80s supermodel, Claudia runs her empire with an iron fist. This is Macpherson's return to acting after she left following a recurring role on Friends.
Your Daily Blend of Entertainment News
Staff Writer at CinemaBlend.