Cedric The Entertainer Confirmed As New Who Wants To Be A Millionaire Host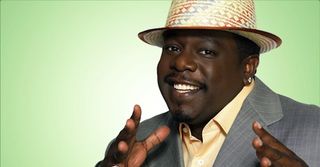 Now that we've reminded you that Who Wants to Be a Millionaire is still on, we've got confirmation that the once hugely popular game show will be getting a a new host.
The Regis Philbin days are long over, and the show is currently being hosted by Meredith Vieira, but she's on the way out. Today Deadline confirmed news that was already fairly well known (at least to those who had any idea the show was still on), that Millionaire's new host will in fact be Cedric the Entertainer. That means the comedian will be a busy man, balancing his new hosting gig with his recently picked up TV Land series, Soul Man. That comedy is a spin-off from the network's hit Hot in Cleveland.
Who Wants to Be a Millionaire now airs as a half-hour series in daytime rather than its former place as a primetime hit, and much of the format has changed over time. Going into its 12th season the show is already established, so it should be more successful for Cedric than his previous foray into game show hosting, It's Worth What?, which ran for only one season. Millionaire seems to have joined the ranks of long-lasting game shows that manage to hold on to a place in the schedule in spite of host changes,; that's a list that includes The Price is Right (now hosted by Drew Carey) and Family Feud, which has gone through several hosts and now has Steve Harvey in charge.
Cedric will take up his hosting duties on the show this September.
Your Daily Blend of Entertainment News
Thank you for signing up to CinemaBlend. You will receive a verification email shortly.
There was a problem. Please refresh the page and try again.