Chrysler's Super Bowl Halftime Ad Has Clint Eastwood Motivating Us For The Second Half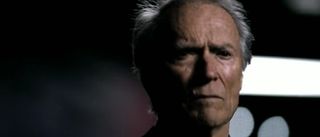 Clint Eastwood probably isn't what we'd describe as the cheerleading type, but he's certainly appears to be cheering for America in Chrysler's Super Bowl halftime ad. In his typical soft-spoken but confident way, Eastwood discusses rallying together in tough times in this moving commercial for Chrysler.
"It's halftime in America. And our second half is about to begin," Eastwood says, in this two-minute Chrysler ad, which addresses tough times, and rallying around what's right. He also discusses Detroit and Motor City fighting again and showing us what can be done. Check it out below and see if it inspires you...
While there are many glimpses of cars throughout the ad, there are also plenty of shots of people, which seems to be what this ad is really about.
Check out more Super Bowl ads here!.
Your Daily Blend of Entertainment News
Thank you for signing up to CinemaBlend. You will receive a verification email shortly.
There was a problem. Please refresh the page and try again.