Danny Masterson And Joey Kern Drop 420 For 911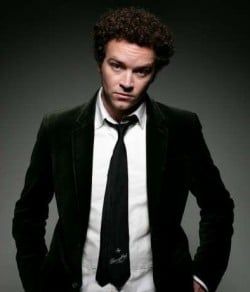 There's something to be said about a couple of stoners becoming police officers. I'm not sure what that is, but maybe Danny Masterson and Joey Kern could fill us in. According to The Hollywood Reporter, Spike TV just gave the greenlight to their pilot, Playing With Guns, which features them as best friends who become cops in their home town for the perks that go along with the position.
Masterson was famously stoned through much of his run on That '70s Show, while Kern was high as a kite in Super Troopers. With Spike's target audience of young men, I can only imagine how raunchy and crazy this concept could be. While he's sure to change his look, I always thought Hyde would grow up to be a police officer. He had the perfect take-no-prisoners attitude, with a healthy splash of I-don't-give-a-rat's-ass throw into the mix.
Considering how long That '70s Show has been off the air (since 2006), why is it taking so long for Masterson to secure another role on television. While Ashton Kutcher and Topher Grace got all the glory, it was Masterson who stepped up and helped make that final season watchable ... barely.
Maybe it was just a matter of finding the right project to match his particular sardonic style. From what little I've seen of it, a home town kid becoming a cop with his buddy for all the wrong reasons sounds like a perfect fit. He could even play it just like it was Hyde a little more grown up and it would still work perfectly.
Your Daily Blend of Entertainment News
Your Daily Blend of Entertainment News
Thank you for signing up to CinemaBlend. You will receive a verification email shortly.
There was a problem. Please refresh the page and try again.