Dave Matthews Seeks The Advise Of Dr. House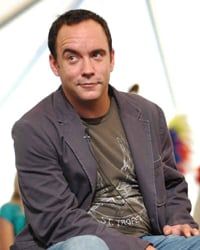 Fox has announced that Dave Matthews is seeking the medical expertise of Dr. House. The episode will feature the singer in a role opposite television's rudest diagnostician.
TV.com reported that Matthews will play a man who was hit by a bus at the age of ten, which explains the casting as I've often wondered if Dave had been bludgeoned, considering he is constantly twitching his legs and feet while playing guitar. Due to the accident the character has developmental disabilities. A fact that does not hinder his piano playing, even though he's never had a lesson.
Television's best medical series (sorry Dr. Grey, but you're a paltry physician when compared to House and his team) continues it's fairly decent season with a follow up to the best guest star 'House' has had. David Morse will be a tough act to follow. We'll find out how Matthews does when the episode airs in March.
Staff Writer at CinemaBlend.
Your Daily Blend of Entertainment News
Thank you for signing up to CinemaBlend. You will receive a verification email shortly.
There was a problem. Please refresh the page and try again.