Doctor Who Season 9: What We Know So Far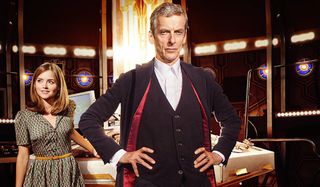 Last year, Doctor Who aired its eighth season ("series" for U.K. folks), starring Peter Capaldi as the newly regenerated Twelfth Doctor. In his first season, Twelve dealt with a lot of unique (and in come cases completely bonkers) situations, from feuding with Robin Hood to traveling inside a Dalek, and even solving a murder mystery on the space Orient Express. It was quite a debut for the hug-hating Time Lord.
Doctor Who has been off the air since the Christmas special "Last Christmas," but the cast and crew have been hard at work since January for the revival's ninth season. The BBC has been keeping most of what to expect steeped in secrecy, but some fun tidbits have come out since the beginning of the year. With only a few months left until its premiere, here's everything important you need to know about Doctor Who's Season 9.
When It Will Air
Doctor Who will premiere on Saturday, September 19 at 9 p.m. ET on BBC America. The season will kick off with a two-parter, starting with "The Magician's Apprentice" (as teased in "Last Christmas") and concluding with "The Witch's Familiar." While Season 8 didn't feature any two-parters until "Dark Water" and "Death in Heaven", Season 9 will feature several additional two-part adventures. Fans can also take comfort knowing that like Season 8, Season 9 won't be split into two halves. All twelve episodes will air over the course of several months, followed by the traditional Christmas special.
Have we seen any footage
Yes, at this point we have seen quite a bit of footage, including this trailer:
Plus, this trailer:
Both trailers give us hints at some new villains and characters. We also get a first look at Game of Thrones actress Maisie Williams character on the show. We don't know much about who she is playing, but we are certainly intrigued.
The Doctor
After briefly appearing in "The Day of the Doctor" and "The Time of the Doctor," Season 8 was Peter Capaldi's first full season as the Twelfth Doctor. During this season, Capaldi gave us a Doctor that, although humorous, was intense and more "alien" than his more recent selves. Although he will retain his stern personality, Capaldi has said that Twelve will evolve as time wears on, and in some cases will be funnier than last season. He'll also be getting a slight costume change next season.
Clara Oswald
After Season 8 ended (and during the lead-up to "Last Christmas"), it was unclear whether Jenna Coleman would stay on as the Doctor's companion Clara Oswald. After going back and forth for several months, Coleman decided to stay on board, meaning that Clara will continue her travels with The Doctor in Season 9. After her "Impossible Girl" plot in Season 7 and her relationship with both the Twelfth Doctor and Danny Pink driving Season 8, it's unknown what's in store for her third season, but since she's still hanging out with the madman in a box, she shouldn't have any trouble getting into insane adventures.
Her decision to stick around wasn't meant to last forever, sadly, as Coleman announced in September that she had filmed her last episode of the show and that she wouldn't be returning in the future. So soak up all the Clara you can get in Season 9.
Missy (The Master)
After a three season absence, The Doctor's arch-nemesis The Master returned as Missy in Season 8. After her army of Cybermen failed in "Death in Heaven," she was seemingly vaporized by a Cyberman (who was actually The Doctor's old ally Brigadier General Lethbridge-Stewart), but rumors of her death have been greatly exaggerated. In the latest of the character's long list of revivals, Missy will return for the two-part season premiere "The Magician's Apprentice" and "The Witch's Familiar." The circumstances of her involvement haven't been revealed, but showrunner Steven Moffat said that Missy "will not be as you expect her to be," and we'll be seeing some new sides to her. Gomez also teased fans by saying that Missy will be "up to no good" and acting "very naughty."
Other Returning Characters
Along with the titular star, his companion and sworn enemy, fans can look forward to a few other familiar faces stopping by for Season 9. After surviving the events of "Death in Heaven," Kate Stewart, Chief Scientific Advisor to UNIT and daughter Brigadier General Lethbridge-Stewart, will play a role in the previously mentioned two-part season opener and will also return for Episodes 7 and 8. Joining her in these episodes is Ingrid Oliver's Osgood, who was seen being killed by Missy in "Death in Heaven." The show hasn't revealed how she is still alive, but presumably she'll be working alongside her old boss Stewart, and they'll be dealing with the shapeshifting Zygons again. Perhaps this Osgood is actually a Zygon in disguise, or maybe the Zygon that impersonated her in "The Day of the Doctor" was the one that actually got killed in Season 8. On a side note, this two-parter was also teased as having a "huge cliffhanger."
While not as noteworthy as Stewart or Osgood, it was also recently announced that Jovian Wade, who played Rigsy the graffiti artist in the Season 8 episode "Flatline," will be reprising his role in Episode 10.
And fans of River Song will be pleased to know that the former companion will be returning to the Who-verse this year, as actress Alex Kingston will appear in this year's Christmas special. There's no news just yet on what we can expect to see, or what the plot will be, but it'll certainly be all the better for having her around.
Notable Guest Stars
As with every season of Doctor Who, there's going to be a variety of guest actors, whether those actors are appearing in one adventure or are set to have a multi-episode arc while interacting with The Doctor and Clara. Having said that, there are some especially notable faces fans should should keep an eye out for. First, fresh off of playing Arya Stark in Game of Thrones' fifth season is Maisie Williams, who will be guest starring in Episodes 5 and 6, titled "The Girl Who Died" and "The Woman Who Lived," respectively. The show hasn't announced who she will be playing, but leaked set photos show her wearing an outfit that makes her look like a masked bandit. She will be joined in these episodes by comedian Rufus Hound and Dan Vinci's Demons star David Schofield; the latter will be playing the Norse god Odin (though it's unclear whether he'll be the real deal or some kind of alien impostor).
Other guest stars include Capaldi's The Thick of It costar Rebecca Front as Lady Yates in Episodes 7 and 8, Kelly Hunter (who previously played the Shadow Architect in "The Stolen Earth") and Clare Higgins (who previously played Ohila, the High Priestess of the Sisterhood of Karn, in The Night of The Doctor) in "The Magician's Apprentice"), and Game Of Thrones' Paul Kaye in two episodes.
Your Daily Blend of Entertainment News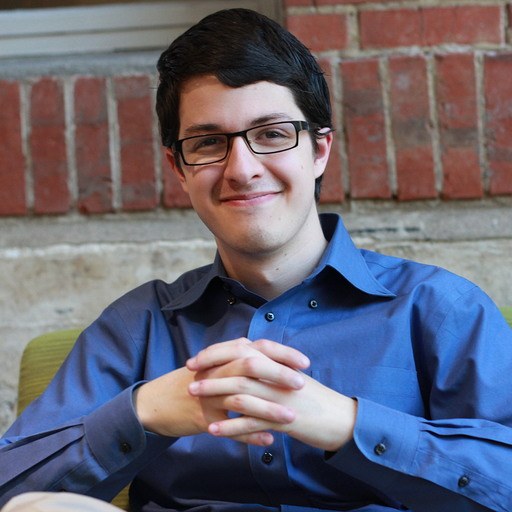 Connoisseur of Marvel, DC, Star Wars, John Wick, MonsterVerse and Doctor Who lore. He's aware he looks like Harry Potter and Clark Kent.