Dracula Series In Development At Starz And Sci-Fi Battle Series From Spartacus' Steven DeKnight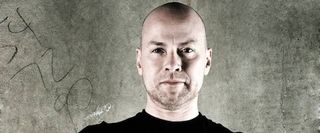 With Starz' drama series Spartacus headed into its final season, the question likely to be on many fans' minds is, what will series creator Steven S. DeKnight do next? Starz has answered that question by announcing two projects in development, one of which involves DeKnight and what appears to be a genre shift. From Spartacus to space? That's the plan...
The first of the two series in development for Starz is Steven S. DeKnight's Incursion, described as:
Starz dabbled in sci-fi territory relatively recently by airing the latest installment of the popular Doctor Who spin-off series Torchwood. Miracle Day may have had some sci-fi elements, but it was set on earth. DeKnight's new project seems like new territory, not only for Starz, but for DeKnight, whose writing credits include Dollhouse, Smallville and Angel, in addition to Spartacus. But the final part of the above description ("tale of fighting men and women facing the pressures of war…" ) sounds like familiar ground for him. Beyond the blood, gore and sexual content often featured in Spartacus, there are great character stories being told, and the exciting battle element, which is enhanced by the story of a group of slaves uniting and rebelling against their oppressors. His experience with Spartacus may serve DeKnight well with this new project. It certainly sounds like it could make for an exciting series, so here's hoping things work out for it!
Also in development at Starz is another project with a Spartacus-connection. Spartacus producer Rob Tapert is teaming with writer/producer J. Michael Straczynski and horror master Roy Lee (The Ring, The Woman in Black) to develop Vlad Dracula:
Sure, vampire series aren't exactly original these days, but this one is taking on the challenge of telling the story of one of the most well known vampires in fiction. An ambitious feat, but one that could pay off if they get it right.
We'll have to wait and see what develops for both of these projects.