ESPN Is Responsible For The 20 Most Watched Shows In Cable History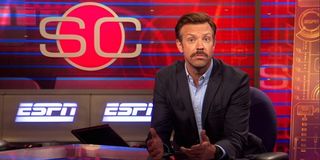 Over the weekend, ESPN hosted the college football national championship and absolutely crushed in the ratings. Even more impressive, though, is that the network now holds the top 20 most-viewed programs in all of cable television.
Unsurprisingly, the entire top 20 highest rated cable programs are all football games. Broken down a bit further, half are NCAA football games and half are NFL. Interestingly, the bulk of the NFL representation on the list are comprised of Monday Night Football, which I apparently wasn't aware was so drastically more popular among viewers. Check out the list below.
Over 33 million viewers tuned in on Monday night to see Ohio State dominate Oregon 42-20 in the inaugural College Football Playoff National Championship at AT&T Stadium in Arlington, Texas, giving it the top all-time spot across all of cable television. As you can see above, it didn't just inch past ESPN's prior record set by the Allstate Sugar Bowl either, but rather destroyed it by a whopping 5 million viewers.
Football may currently hold the entire top 20, but it isn't as set in stone as you may think. AMC's The Walking Dead has done quite well over the years, peaking out at 17.3 million viewers with its Season 5 premiere episode. (I think this would technically qualify as a tie for the 20th spot.) Although it still needs significant growth to seriously compete, another show that has fared well is American Horror Story: Freak Show. It hit 10 million viewers with its debut episode last year, setting an all-time high for its network, FX. When factoring in premium cable shows like Game Of Thrones the competition becomes even stiffer, with the epic fantasy pulling in well over 10 million viewers a week when Live+7 figures have been calculated.
ESPN can certainly teach competing networks a thing or two about viewership and audience retention. The network offered fans more than 12 ways to watch the recent championship game through its "CFP Megacast," increasing viewership and ratings both by over 25%. Now, if that doesn't impress you, well then, maybe you're just difficult to impress. On a comparitive note, the 2015 Golden Globes, hosted by Tina Fey and her Saturday Night Live cohort Amy Poehler, dropped by 8%, bringing in just shy of 19.3 million viewers.
Your Daily Blend of Entertainment News