FOX and Foxx Developing Sketch Comedy Pilot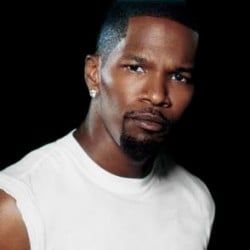 Jamie Foxx is coming back to his sketch comedy roots, and back to the same network that made him a star. FOX has merged two separate sketch comedy pitches into one, which now has the pedigree of two MadTV creators, two In Living Color writers, a producer and voice actor for The Boondocks, and Wild N Out's Affion Crockett.
Foxx's vision is to have a sketch comedy show with an urban twist, kind of like ... well, In Living Color. Depending on how well The Wanda Sykes Show is doing, perhaps this new project would be a good competitor in that late-night Saturday slot that used to be home to MadTV for all those years.
Bahr and Small, who were the aforementioned MadTV creators, also were involved in the creations of both Chocolate News with David Alan Grier, and Blue Collar TV. Those are three very different vision of sketch comedy, and all achieved critical success, if not ratings success.
Hopefully that means they can find a way to mix up the sketch format, creating something dramatically different than MadTV, In Living Color and even SNL. I'd love to see someone take the idea of short comedy bits to the next level. It's something FunnyOrDie.com spearheaded online, with all their celebrity shorts and other oddities, but hasn't been quite as groundbreaking in their television series.
It doesn't look like Foxx would appear in the show, as only Crockett is listed as one of the stars. As a fan of quality sketch comedy, I was disappointed when MadTV kind of fell apart and then went away. Someone else has to stand up alongside Saturday Night Live and compete with them in the same format. It's the only way both products will be forced to improve.
Your Daily Blend of Entertainment News
Your Daily Blend of Entertainment News
Thank you for signing up to CinemaBlend. You will receive a verification email shortly.
There was a problem. Please refresh the page and try again.