Fox Is Looking To Get Absolutely Fabulous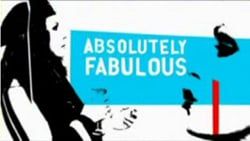 It looks like Fox is ready to go from great to absolutely fabulous. It was reported today that the network is picking up a pilot for an American adaptation of the hit U.K. series Absolutely Fabulous. And just in case you're wondering how much of the original Ab Fab is going to make its way into the new version, Jennifer Sanders, who wrote and starred in the original series as Edina is set to produce the pilot along with Christine Zander.
According to the Hollywood Reporter, Fox is ready to see what a U.S. version of Ab Fab looks like, stating, "The network has handed a pilot pickup to "Absolutely Fabulous," an U.S. version of the cult British comedy about a neurotic fashion publicist, Edina, and her best friend Patsy, an outrageous fashion editor, who drive Eddie's sensible teen daughter, Saffron, up the wall with their wild behavior."
It should be interesting to see if the old series can be revived in the U.S. with any success. The Reporter says there have been several attempts to develop Ab Fab in the U.S. but this is the first one to actually go to pilot.