Game Of Thrones Beats The Sopranos As HBO's Most Popular Series Ever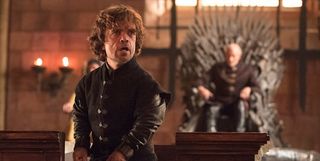 Game Of Thrones is officially the most popular series in HBO history. The premium cable channel made the announcement today, noting the fantasy drama's impressive gross audience, which has surpassed the previous record held by The Sopranos.
According to HBO, The Sopranos had an average gross audience of 18.2 million viewers per episode. Season 3 of Game of Thrones averaged a gross audience of 14.4 million viewers per episode. And by "gross" we're interpreting that as the calculated and/or estimated total number of viewers across various airings and platforms, but the announcement doesn't get into specifics there. HBO reports that, with two episodes left in Season 4, Game of Thrones is currently averaging a gross audience of 18.4 million viewers.
It seems well worth noting this achievement, not only because a drama series -- and a fantasy drama at that -- managed to match and surpass The Sopranos' popularity, but also because it's not easy to beat the viewership of successful shows that aired more than a decade ago, when TV series were bringing in much higher ratings over all. Premium cable shows tend to play by their own set of rules and records, due to being subscription based and having the ability to air the same episode on multiple channels, on various nights throughout the week. (See also On Demand and streaming services like HBO GO).
The subscription aspect and the total viewership factor make it tricky to compare HBO's numbers against basic cable and broadcast networks. But we could probably still argue that Game of Thrones has more competition to face than The Sopranos did, not only against whatever else is airing on on Sunday night, but on TV in general. The Sopranos didn't have Netflix and the binge-watching and DVRing habits of TV viewers potentially working against it in its efforts to gain and maintain viewers' attention. On the other hand, Game of Thrones has the benefit of the book fanbase, not to mention social networking and increased online activity in the mainstream, which allows fans to celebrate the series together, obsess over each episode and make sure to watch the episodes as soon as possible in an effort to avoid spoilers. It also has HBO Go, which might be factored into HBO's numbers. So Game of Thrones has some advantages. At the very least, there are factors to consider, either way.
The Sopranos raised the bar for TV dramas. It took the format to the next level, not only for premium cable but for TV as a whole. Since then, we've seen some amazing drama series, Game of Thrones included. So as much as Game of Thrones fans will likely celebrate this achievement, it's also well worth noting that the series GoT "beat" also helped pave the way for better quality TV shows and topnotch original content on premium cable channels, which were once better known for playing movies than they were for their programming.
Based on a celebrated series of fantasy novels by George R.R. Martin, Game of Thrones is currently approaching the end of its fourth season. Last Sunday night's episode ("The Mountain and the Viper") was hugely anticipated, not only because it aired following a brief hiatus for the series, due to Memorial Day, but because it featured a much hyped face-off between two characters. To say that the episode didn't disappoint would be an understatement. People showed up for a fight and a fight they got.
Celebrate this news by watching fans react to "The Mountain and the Viper" (SPOILERS if you haven't seen it! Also NSFW language because, well those are the kinds of words you say when stuff like this happens):
If a camera had been on me, it would've shown me watching those final moments through my fingers.
This one has also been making the rounds, and shows the fight scene play out in the corner while a bar full of people react.:
The reactions are almost -- almost -- as entertaining to watch as the series.
Your Daily Blend of Entertainment News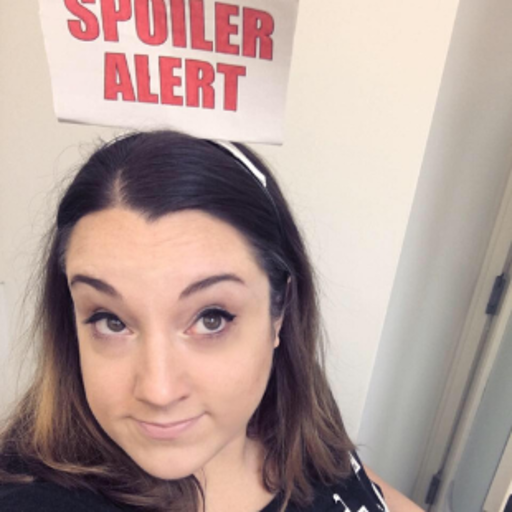 Assistant Managing Editor
Kelly joined CinemaBlend as a freelance TV news writer in 2006 and went on to serve as the site's TV Editor before moving over to other roles on the site. At present, she's an Assistant Managing Editor who spends much of her time brainstorming and editing feature content on the site.