Game Of Thrones And Dexter Top 2012 Most Illegally Downloaded TV Shows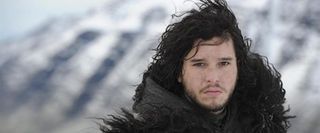 In unsurprising news, two of the top three most pirated TV shows, according to TorrentFreak, are pay cable series, but interestingly enough, only three of the top ten shows are premium cable series, which suggests that the issue of pirating has as much - if not more - to do with availability as it does with cost.
(Via THR) - Game of Thrones topped TorrentFreak.com's list of most (illegally) downloaded series on television, followed by Dexter and The Big Bang Theory. Homeland is also on the list, along with Breaking Bad. The site states that they collected the information for their findings from several sources, including reports from all public BitTorrent trackers.
Game of Thrones is hugely popular, in part due to the popularity of the books on which the series is based, but it's also a pretty great show. And Dexter had a particularly exciting season, so it's not especially surprising that it ranked highly on this list. The ratings for The Big Bang Theory explain its #3 slot. To state the obvious: people love that show.
One could argue that the high cost of subscription to channels like HBO and Showtime would account for many of Game of Thrones and Dexter's illegal downloads, and that may be true to an extent, but TorrentFreak points out that more than more than 80% of TV show piracy occurs outside the U.S., which suggests that a lot of the problem has less to do with cost as it does availability. If people in Australia have to wait a week for the next new episode of Game of Thrones, many might choose to download it illegally to see it as soon as possible.
We're living in an on demand age and networks have continued to adapt to that over the years, making their series available for purchase and download not long after they air, and even streaming episodes free in some cases (in the U.S. anyway). But it seems there are still a few holes in the system that need to be plugged. There will probably always be people looking for a way around paying for what they take, but perhaps, if timely availability is improved internationally, the number of illegal downloads will decrease in time.
Your Daily Blend of Entertainment News
Thank you for signing up to CinemaBlend. You will receive a verification email shortly.
There was a problem. Please refresh the page and try again.