Game of Thrones: Watch Episodes 6 And 7 Tonight With HBO GO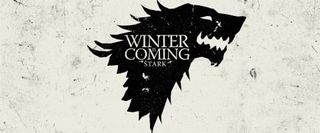 You know what sucks about Game of Thrones? Or I guess of any television show that you love? The week long wait between episodes (and with the quirkiness of network scheduling and holidays, you're lucky if it's only a one week gap). Well, there's a solution to the 'wait between Episode 6, "A Golden Crown," and Episode 7, "You Win or You Die" problem... HBO GO.
Sure, that's not the only feature of HBOGO.com (free to HBO subscribers and allows mobile access to a large library of content, plus alerts and other customizable features) but for the what-have-you-done-for-me-lately crowd this is a pretty sweet incentive to take an immediate look at the service from Home Box Office Entertainment. You subscribe to HBO GO and then right after you watch "A Golden Crown" tonight you can jump right into "You Win or You Die".
Wait! I totally just realized something... If we watch "You Win or You Die" tonight we'll have to wait TWO WEEKS to get a new Game of Thrones episode right? Whoa, dilemma. Something to think about anyway, enjoy the temptation.
Game of Thrones: A Golden Crown airs Sunday, May 22 (tonight) at 9:00 p.m. ET
Thanks to UGO for posting the press release.