Gil Bellows As Maxwell Lord Drops By Smallville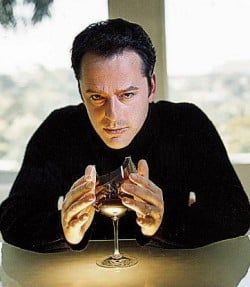 Fans of DC Comics may recognize the name Maxwell Lord. Since his creation in 1987, Lord was a fixture of the superhero universe, most often associated with the second-tier incarnations of the Justice League (those that generally didn't include the all-star lineup of Superman, Wonder Woman, Batman et al). Now, he's coming to Smallville, and according to Slice of SciFi he'll be played by Gil Bellows.
Bellows is perhaps best known as Billy Thomas from FOX's Ally McBeal, though he's been involved in several other projects as well. The addition of the Maxwell Lord character to the Smallville mythology continues this slow build toward the establishment of a Justice League on The CW series. In the recent Justice Society of America episode, the idea that a group of heroes working together could serve as a family was introduced, and Chloe's base was chided for not being "homey" enough.
Since then, things have been building toward a more unified organization for the superheroes that make up Clark's world. Perhaps Maxwell Lord will be the force that brings them together. In the comics, Lord was a simple businessman who still managed to bring together and act as government liaison for the Justice League, helping them gain acceptance as a peacekeeping force.
With it looking more and more likely that Smallville will see a tenth and final season, perhaps the buliding of a Justice League of America will coincide with Clark finally donning the red-and-blue tights everyone's been waiting for ... even if it still only happens in the final episode (a promise made nearly a decade ago now when the series premiered). I have to admit, there would be something pretty satisfying about seeing Clark not only become Superman when this story is done, but stand proud as the leader of all Earth's heroes as well.
I know, it's a lot to read into the simple casting of a guy to play Maxwell Lord in one episode, titled "Charade" of Smallville this season. But it's too significant of a character in the DC Universe to simply ignore.
Your Daily Blend of Entertainment News