HBO Offering Free Treatment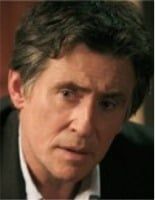 HBO is breaking the rules again. In an attempt to snag viewers for its new show, In Treatment, the cable network will stream the first 15 episodes gratis, reports The Hollywood Reporter.
It's the first time HBO has pledged to stream this many episodes for free, and also the first time it's airing a prime-time drama five nights a week.
The series revolves around therapist Paul Weston (Gabriel Byrne), who treats a different patient on Monday through Thursday. On Friday, he sees his own therapist (Dianne Wiest).
It's probably good timing. With the writer's strike slowing production on other shows to a screeching halt, viewers will have more time to invest -- and get hooked on – a new show. And HBO wants to make it as easy as possible.
"We knew this was going to be a huge challenge [in marketing the show], due to the large viewing commitment, so our goal was to lower potential entry barriers created by that commitment," said Chris Spadaccini, vp, advertising, HBO.
Spadaccini added that the cable network is offering episodes to fit viewers' schedules as well as to provide numerous "catch-up" possibilities. Makes you wonder if other networks are going to follow suit.
The full-streaming episodes are available on HBO.com and HBO On Demand. The network is also placing the show on its podcast channel, which can be downloaded on iTunes.
In Treatment premiered January 28.
Your Daily Blend of Entertainment News
Thank you for signing up to CinemaBlend. You will receive a verification email shortly.
There was a problem. Please refresh the page and try again.