High School Musical 4 Coming To Disney Channel In 2010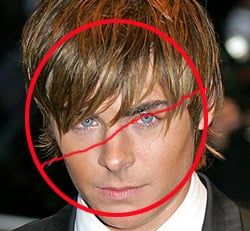 It just won't stop. Disney has announced that High School Musical 4 is on the way in 2010. After a brief stop in theaters the show is returning to its Disney Channel roots. Too bad not a single original cast member is slated to be back. I can relate, I had no interest in revisiting my high school when I left; and I went to college about 20 minutes away.
The fourth showing of the popular franchise will focus on a cross-town rivalry between the East High Wildcats and West High Knights while a love triangle is going down. Or something equally silly, and no doubt a move that'll get the tweens all a twitter despite the lack of Zac Ephron.
The creative team behind the first three High School Musicals, including writer Peter Barsocchini, are still on board. I do have to wonder how much of a hindrance a new cast will be to the popularity of the fourth film. Then again the cast was a bunch of nobodies the first time out, it just seems farfetched that Disney can catch lightning a second time.
Staff Writer at CinemaBlend.
Your Daily Blend of Entertainment News
Thank you for signing up to CinemaBlend. You will receive a verification email shortly.
There was a problem. Please refresh the page and try again.