Johny Lee Miller And Julia Stiles Join Cast Of Dexter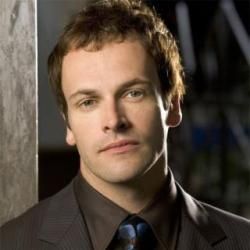 Last season Dexter had his world flipped upside down in one of the true gut-punch, what the f$#% endings to a television season I have seen in quite some time. It's only fitting then that heading into its fifth season, a bunch of new faces would enter Dexter's suddenly very different life. Variety is reporting Jonny Lee Miller will join the cast in a multi-episode arc on the Showtime drama. He'll play a mysterious man who becomes intertwined with another new cast member, Julia Stiles.
English actor Miller is best known for playing the titular character in the ABC drama Eli Stone. He also has television credits in BBC's miniseriesEmma</> and CBS's Smith. Miller's film resume includes roles in Endgame, The Flying Scotsman and Trainspottting.
With the surprise ending coming at the end of Dexter's fourth season, it is clearly a show in transition. Will Dexter return to his killing ways? Is he now a fugitive? Does he abandon everything and flee? Does he become a doting father to his children? This next season could have a very different feel with Dexter's world flipped on its head.
Dexter is currently filming its fifth season and will premiere in the fall.
Your Daily Blend of Entertainment News
Doug began writing for CinemaBlend back when Terminator: The Sarah Connor Chronicles actually existed. Since then he's been writing This Rotten Week, predicting RottenTomatoes scores for movies you don't even remember for the better part of a decade. He can be found re-watching The Office for the infinity time.