Jon Heder Walks Away From Comedy Central Series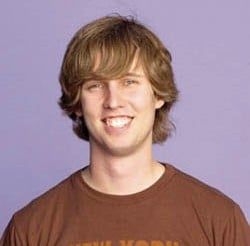 Comedy Central's Tyler Perry-level commitment to Will Ferrel and Adam McKay's new comedy series wasn't enough to convince Jon Heder to stick around. Or maybe it was why he left. The network had committed to 10 episodes, with the option to tack on 90 more. Now its fate is unclear.
The series was set to star Heder as a former financial whiz-kid who has to move back home when he loses big, and has former Saturday Night Live alums Chris Parnell and Horatio Sanz attached to co-star. Heder backed out just days before filming was to begin, according to The New York Times.
According to his publicist, Heder backed out due to "creative differences with the character," though there is speculation he wasn't prepared to commit to a 100-episode order should the network like what they saw in the first ten. At this point, it is unclear if the role will be recast, the show retooled or if the project will be scrapped altogether.
Your Daily Blend of Entertainment News
Your Daily Blend of Entertainment News
Thank you for signing up to CinemaBlend. You will receive a verification email shortly.
There was a problem. Please refresh the page and try again.