Jorja Fox Will Return To CSI During Season 13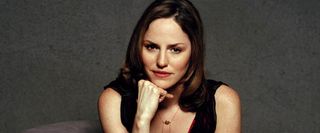 CSI: Crime Scene Investigation has had some major cast shake-ups during its twelfth season, with Ted Danson and Elizabeth Shue only recently joining the cast to take over for Laurence Fishburne and replace the role Marg Helgenberger played in the cast. Luckily, it seems the kinks have been worked out and Season 13 will follow a much smoother path. George Eads, who plays the intense Nick Stokes on the investigative drama, is returning next year, and now TV Blend has news Jorja Fox has re-upped her contract.
While Eads returning may have been a no brainer, Fox's return is a little bit more of a big deal, as the actress' status has shifted repeatedly since her original tenure on the hit CBS show. Fox initially left CSI in 2007 to pursue other things, however, this did not play out particularly well in her favor and so she returned to guest star on the show as Sara Sidle in 2008, managed to make it to recurring again in 2009, and finally made her way back to a regular cast member in 2011. According to THR, Season 13 will continue to see the actress as a series regular.
Fox may have wanted to initially pursue other roles, but honestly, being a beloved character with a catchy name on a hit TV show could be far worse. When the 43-year-old actress initially wanted to leave, fans pleaded and begged for her to stick around. Her return and recent-ish promotions have probably made a whole bunch of TV viewers extremely happy. Not bad for a few days of work.
Your Daily Blend of Entertainment News