Kyle Howard And Joel David Moore Cast In USA's Paging Dr. Freed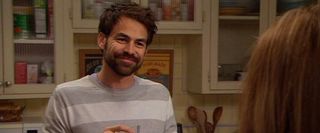 USA Network has cast the two male leads for its comedy pilot Paging Dr. Freed. The casting will lift the contingency so the pilot can go forward. The two actors will play brothers who are gynecologists and inherit a medical practice from their recently departed father. An all-in-the-family gynecology practice. Interesting.
Paging Dr. Freed has brought in My Boys star Kyle Howard and Avatar actor Joel David Moore to play the two brothers, says Deadline. I'm hoping there's something in the plot about these two having a different mother, since they don't look remotely like brothers. David, played by Howard, and Jonathan, played by Moore, are both gynecologists who happen to be brothers, whose father was also a gynecologist, until he had a heart attack while engaging in inappropriate activities with his secretary. I can't tell you how much I wouldn't want to be a patient here.
The two brothers in this unlikely scenario inherit their father's practice, and are also left to deal with their neurotic mother while the handle, professionally the description claims, their father's patients. I sure hope the secretary is the only one he was inappropriate with. This could stop being a comedy in a hurry otherwise.
Howard has been recurring on USA's Royal Pains, while Moore's recent TV work was an arc on Bones. With the two cast, the pilot can now go ahead with the rest of the casting and the production of the pilot. If it does go to series, I admit to curiosity about how they will handle a plot I have to admit I'm struggling to find the least bit believable.
Your Daily Blend of Entertainment News
Thank you for signing up to CinemaBlend. You will receive a verification email shortly.
There was a problem. Please refresh the page and try again.