Lost Producers Working On 5 New Episodes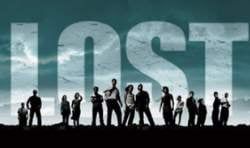 The Writers Strike is over and the networks are announcing post-strike plans and return dates for several shows. That's great, but the question a lot of us want answered is ... what's going to happen to Lost now that the writers are back? TV Guide's spunky spoiler Michael Ausiello chatted with Lost executive producer Carlton Cuse about the post-strike plans for the series.
The series' planned 16-episode shooting schedule for season four was, of course, cut short by the strike. Lost returned for its fourth season on Jan. 31 with only eight episodes ready to air. Cuse revealed that he and co-creator Damon Lindelof have plans to produce at least five more season four episodes by May. Lindelof earlier told The Associated Press that he hoped to produced eight more eps this season, but Cuse sounds certain that that number has officially shrunk to five.
"... We've found ourselves in a situation where we had eight episodes of story planned, and we're going to try to fit that into five hours of the show. Even though it's going to be very hard to execute, we felt like any less would be doing a disservice to the story we had planned. We really want to give the fans the best possible experience and ending... to Season 4," Cuse told Ausiello.
So that makes 13 episodes for this season, instead of 16. Cuse also noted that there will probably be a four-week delay between airing the first batch of eps and the new ones. What about those "lost" three eps? Cuse said they might tag an extra three eps to the fifth season.
Cuse didn't reveal any plot details or spoilers for this season, but he did hint that some of the guest actors featured this season might not be returning to the series. When Ausiello asked him about returning guest stars, particularly Andrea Roth, Cuse said:
"Yeah, there are a lot of issues that have to get sorted out. We're also in the middle of pilot season.... We're kind of figuring out what has happened to all of our actors who have gone on to do other things. Literally, there are cobwebs on the couches in the writers' room. Call me in a couple of days and I should have more answers for you."
A couple of days, huh? We'll be watching.
Your Daily Blend of Entertainment News
Thank you for signing up to CinemaBlend. You will receive a verification email shortly.
There was a problem. Please refresh the page and try again.