Love Could Blossom For Big Bang's Sheldon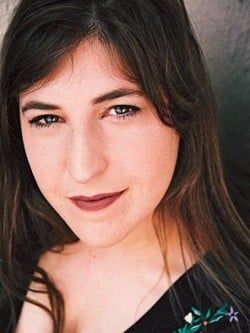 The last things fans of The Big Bang Theory's Sheldon Cooper would expect would be for the character to fall in love. Even the creators have said in the past that science is his only true passion. All that may change, though, with the announcement that former Blossom star Mayim Bialik is set to guest star.
The rumored role would have her playing a potential love interest for Dr. Cooper via a matchmaking website. As it turns out, she's the female version of him, making them the only two people remotely compatible for one another.
With Leonard and Penny about as played out as it can get, the writers are reportedly going to shake things up on that front by having them break up. Throwing Sheldon into a relationship of any kind would be the most dramatic change the show has seen, as Sheldon has been the veritable constant on the show; along with sad, sad Raj.
Another Sheldon might be a bit much, but if things go well with Bialik, Entertainment Weekly indicates she could be asked to return next season in a recurring capacity, though hopefully more fruitfully a role than Sarah Gilbert was given during season two. Bialik will make her debut in the May 24 finale.
Your Daily Blend of Entertainment News
Your Daily Blend of Entertainment News
Thank you for signing up to CinemaBlend. You will receive a verification email shortly.
There was a problem. Please refresh the page and try again.