Matt Lauria Joins ABC Drama Pilot Gilded Lilys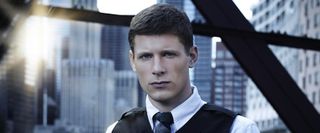 ABC's period drama Gilded Lilys has added another member to its cast. Matt Lauria of Friday Night Lights is on board for the pilot; he will be one of the upper crust society types the story focuses on, although not actually part of the Lily family just yet.
Deadline reports that Lauria will play the wealthy fiancé of the daughter of the high society Lily family, played by previously cast Sarah Bolger. Bolger, who is best known for The Tudors was cast along with Blythe Danner and Madeline Zima a few weeks back.
The story revolves around the Lily family, who open a luxurious New York hotel, and the people who work there. Bolger's character Violet is set to marry Charlie (Lauria) but she instead falls in love with a poor ship's servant whose personality apparently makes up for his empty wallet. Charlie is also in business with Violet's father, to be played by Brian F. O'Byrne, so it would seem a decision to break the engagement might have dire consequences. It sounds like high drama all around, all with a period setting that seems aimed at the Downton Abbey audience, right down to including the servants in the plot.
Lauria is the latest to join the KJ Steinberg and Shonda Rhimes project, which has been gathering an impressive cast, mixing up and coming stars with established names like Danner. Aside from Friday Night Lights, you might have seen Lauria on The Chicago Code and on CSI. The move to a period drama should be an interesting one for him.