NBC Planning Another Live Musical Production, We Request Bye Bye Birdie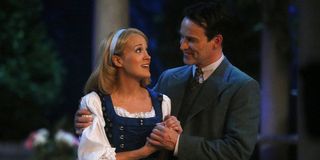 Whether or not you liked The Sound of Music Live!, there's no arguing that the musical's live broadcast was a ratings hit for NBC. With more than 18 million viewers tuning in to watch the three-hour live telecast, it's no surprise that NBC would want to do it again next year. In fact, we speculated as much when we shared the ratings news last week, and NBC's Robert Greenblatt has since confirmed that the network is planning another live production for next year's holiday season. No specific musical has been announced. I want it to be Bye Bye Birdie, but we'll get to that in a minute.
NY Times reports that the Peacock has re-enlisted Sound of Music's executive producers Neil Meron and Craig Zadan to tackle the planned 2014 live production, and that they're "circling a couple of titles" that fit the prerequisites of family-friendly, Broadway classics with a lot of familiar songs.
With the above in mind, my first inclination was to suggest Annie, as it would certainly fit the bill in all categories. But Sony/Columbia has Will Gluck's remake of the popular musical on deck for next Christmas, so they might want to steer clear of that one. And then there's Grease, which is massively popular, thanks in large part to the feature adaptation and various Broadway runs, but probably not what NBC has in mind in the way of "family friendly."
But maybe when they say "classics" they mean pre-70s, in which case, we'd have to cross off Hairspray (which would be a great contender, but isn't old enough) and Beauty and the Beast or The Lion King (probably too Disney for Universal anyway). Also off the list would be Wicked, which is probably still too new to be available. So perhaps, instead, we go pre-70s and suggest My Fair Lady, Guys and Dolls, Oklahoma, The Wizard of Oz or Bye Bye Birdie.
In terms of mass appeal and familiar songs, The Wizard of Oz seems like the likeliest contender of those suggestions, and it did have a Broadway run back in 1903, so technically, it fits the bill. Plus it's turning 75 next year, so a production would be timely. Or by December we'll all be The Wizard of Oz'ed out, which is entirely possible. This year might have been a better year to do The Wizard of Oz. Regardless, I'd actually prefer to see Bye Bye Birdie adapted. The songs may not be nearly as popular, but they are catchy and the right kind of dated, factoring in the fun 50s setting:
For those who haven't seen the musical or movie, Bye Bye Birdie is set in the 50s and centers on a teen girl who's chosen to give "one last kiss" to a dreamy Elvis-like singer during a televised event set to air live before he's shipped off to serve in the military. The story surrounds the planning of the event, from young Kim's preparation to be the girl every girl would die (or faint) to be, to the music writer tasked with writing Conrad Birdie's last song, to Kim's boyfriend Hugo being angry that his girlfriend's about to kiss some rock star on The Ed Sullivan Show. Ann-Margret played Kim in the feature adaptation, while Dick Van Dyke was the music writer Albert. It's a great movie, and though I haven't actually seen the stage production, assuming the film was a close enough adaptation, I think it would work great for an NBC live production, as it's the kind of musical kids and adults can enjoy.
It sounds like NBC's getting a lot of suggestions on what they should do next. "All weekend, people have been calling us and emailing us," Robert Greenblatt said. "Rights holders of musicals have said, 'Please do one of our shows.' We're excited to try it again."
Though I'm among those viewers who weren't thrilled by Carrie Underwood's acting, I'd definitely tune in again next year for another broadcast. It's not hard to understand why the network went with Underwood, as she likely contributed in a big way to The Sound of Music Live's success in the ratings. As Greenblatt put it, "I'm not sure almost 20 million people would have come out for a lot of other names."
He's probably right about that. Underwood is hugely popular and her fans were surely watching. So it might be safe to assume that the network has an unmentioned checkbox among their prerequisites for Production 2 next to "has a part that could be played by a mega-famous pop star," in which case, again, I recommend Bye Bye Birdie. Conrad Birdie may be the title character, but -- assuming the stage play is similar enough to the feature adaptation -- he's not all that complicated a role. NBC could cast a male pop star to play that part and fill the rest of the cast with seasoned actors with theatrical/musical experience, including (especially) for the part of Kim. Conrad's biggest moments are when he's singing, so a singer could conceivably play that role and not draw attention for his lack of acting abilities, assuming that's even an issue.
Given all of the feedback The Sound of Music Live has gotten since the telecast, particularly in the mixed reactions people have had about Carrie Underwood's acting, I have to assume the choice of stars will be as high a priority as which production they go with. So it'll be interesting to see what news comes of this in the near future. NBC started planning this year's broadcast more than a year in advance, so we might not have to wait all that long to hear what show they're doing or who's starring. In the meantime, I'll lodge my formal request for Bye Bye Birdie in the form of this video:
This poll is no longer available.
Your Daily Blend of Entertainment News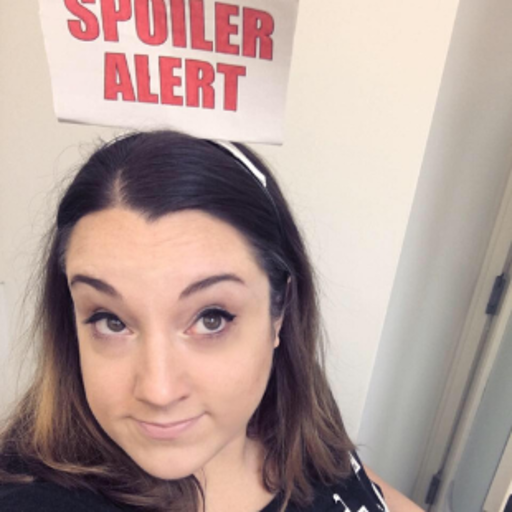 Assistant Managing Editor
Kelly joined CinemaBlend as a freelance TV news writer in 2006 and went on to serve as the site's TV Editor before moving over to other roles on the site. At present, she's an Assistant Managing Editor who spends much of her time brainstorming and editing feature content on the site.