NYPD Blue's Esai Morales Rape Charges Dismissed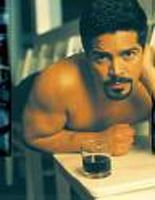 NYPD Blue is off the air, but it's legacy of controversy lives on in the life of one of it's stars. The show had it's share of crazy storylines and all kinds of rape, murder and drug abuse. Completely unlike his upstanding character, Lt. Tony Rodriguez, Esai Morales recently found himself in some legal trouble. Mid-Summer last year, he was accused by his former girlfriend of rape.
Yahoo News reports that Morales' attorney, Richard Charnley, said Friday "I'm happy that my client was vindicated. He was never questioned by the police, never taken into custody, there were never any charges brought against him."
The ex-girlfriend is Elizabeth Mazzocchi accused Morales of not only raping her but of also giving her herpes. It is not generally the Associated Press' practice to "out" the name of a person making such a claim, but Ms. Mazzocchi was so sure of her story that she held a press conference to bring attention to the case.
The charges have been completely dropped against Mr. Morales, since the DA decided that a lack of evidence made the case impossible to prosecute.
Your Daily Blend of Entertainment News