Netflix Loses Starz: Streaming Contract Will Not Be Renewed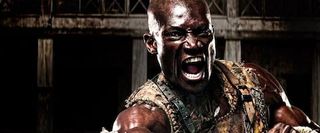 On the same day that the Netflix rate increase hit, Starz has issued a statement announcing that when their contract with Netflix is up in February 2012 they will not be renewing. One of the largest providers of streaming content for Netflix, the loss of Starz deals a major blow to the company right when it really needed to prove that the price hike is justified.
Netflix had already lost Sony films earlier in the year from its streaming catalog, and now even more of the catalog will be lost. The Starz company encompasses a total of 17 channels, all premium channels offering movies and original series. Netflix was granted early access to new releases from both Sony and Disney through the Starz contract, but the Sony contract hit a wall when the contracted agreement on how many viewers could stream Sony content was reached.
Netflix has been working to add new streaming content and to renew the contract with Starz, anticipating an increase in the cost of the contract to hit around $300 million. But the negotiations have come to an end and the Starz/Netflix relationship is in its last months. The official statement makes it quite clear:
For those still on the fence about keeping their Netflix service, this may just be the tipping point. With many people already dropping the DVD service today, Netflix is now going to have a battle on its hands to keep streaming customers as well. Part of the argument in favor of the rate increase was that it would allow the company to pay the higher price of quality streaming content; it looks like they are so far failing to do that. If Netflix can't come up with a new source of content by the time the Starz deal ends, they will be hard pressed to convince customers to stick around.
Your Daily Blend of Entertainment News