The Odd Couple's Jack Klugman Has Died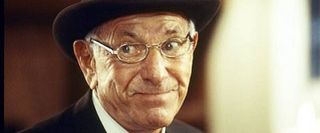 The Odd Couple star Jack Klugman passed away over the Christmas holiday at the age of 90. The well-known actor had many memorable roles on television and is considered one of the small screen's pioneers, having been part of television since the early 50s.
The AP tweeted the news on December 24th that Klugman's son Adam had confirmed his father's death in Los Angeles. Born Jacob Jaochim Klugman in 1922, his long career spanned over 50 years on the small screen as well as roles on the big screen.
Klugman has his first television role in 1950 on Actor's Studio, launching a career that included roles on Naked City, the original Twilight Zone, and even popping up on I Dream of Jeannie and Alfred Hitchcock Presents before landing the role that made him a household name. From 1970-1975, Klugman played Oscar Madison on the hit series The Odd Couple. From there, Klugman went right into another popular television series, Quincy, M.E. as the title character, coroner Dr. Quincy. He reprised his role as Oscar Madison for the 1993 TV Movie The Odd Couple: Together Again Klugman continued working in television into the new century, appearing on shows like Third Watch and Crossing Jordan. He also starred in films including the Oscar-nominated 12 Angry Men.
Jack Klugman was television royalty, a character actor who was one of those men who defined the term "everyman". His legacy to television both in comedy and drama is a long and important one, and he'll certainly never be forgotten by TV viewers. Rest in peace, Mr. Klugman.
Your Daily Blend of Entertainment News
Thank you for signing up to CinemaBlend. You will receive a verification email shortly.
There was a problem. Please refresh the page and try again.