Olivia Newton-John And Josh Groban Are Celebrity Judges For Glee's Regionals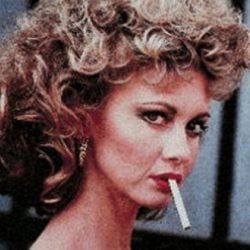 We already know that part two of this season of Glee will be stuffed full of celebrity cameos, from Idina Menzel and Neil Patrick Harris to even a rumored Lady Gaga appearance. That means they have to really pull out all the stops for the finale, right? Well, while it's still possible that Oprah or Angelina will swing by for the visit, the celebrity panel for the season finale's regional competition is staying a little closer to reality; Entertainment Weekly reports that Josh Groban, Olivia Newton-John and Glee's own Sue Sylvester (Jane Lynch) will be the judges at Regionals.
Let the show's creator Ryan Murphy explain what the logic is here:
I already feel myself a little exhausted by this season of Glee, and it hasn't even started up yet. Maybe I haven't recovered enough from winter to deal with all this charm and good cheer, maybe I'm suspicious of the 30 Rock guest star malaise setting in, but I have to wonder if bringing back Josh Groban for his second cameo on the show is what we're all going to want come Regionals. Am I just being a crank worthy of Sue Sylvester? Or are any of you guys out there worried too?
Your Daily Blend of Entertainment News
Staff Writer at CinemaBlend